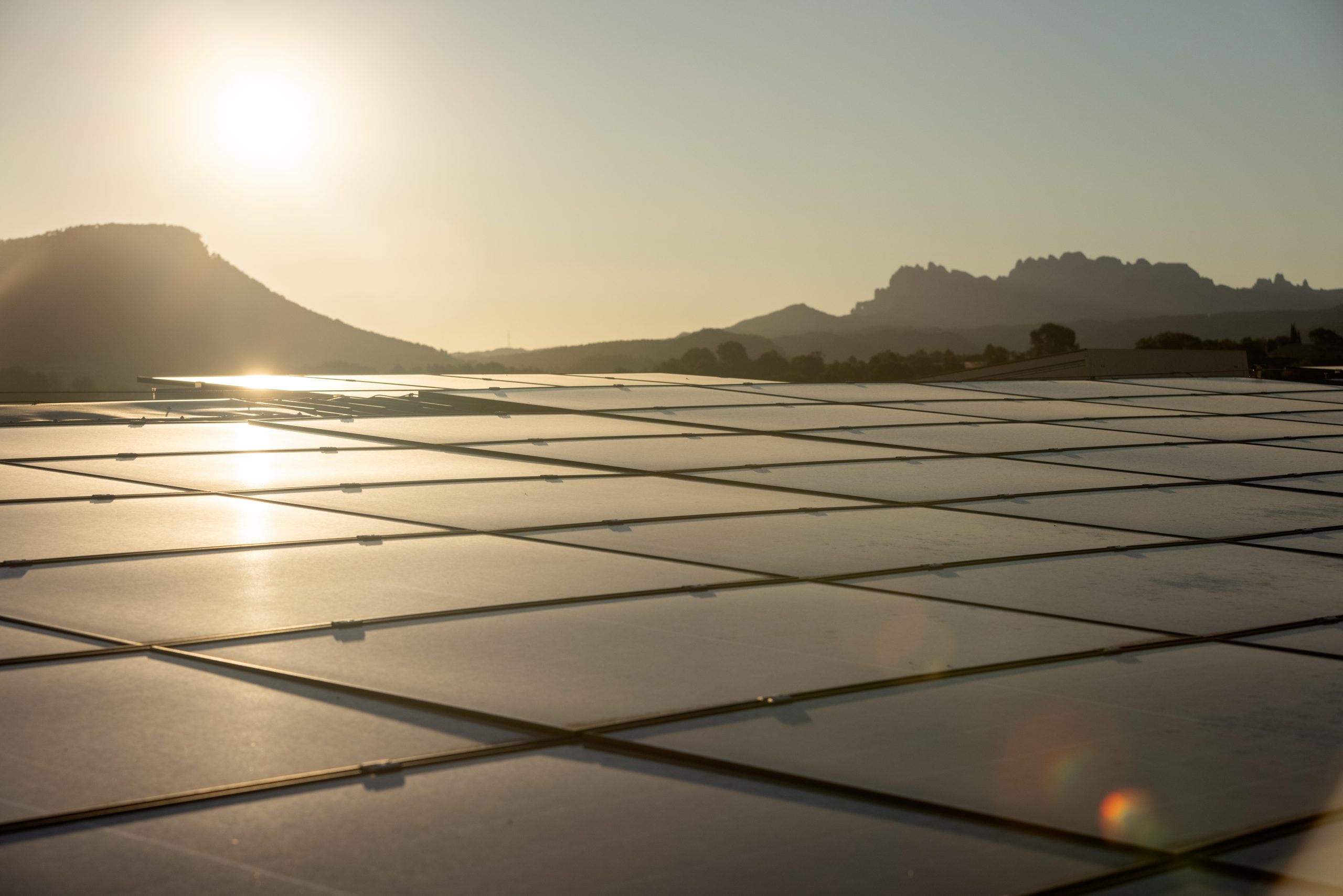 At BUFF®, we believe in making the best possible use of everything around us–even the roof over our heads. We have used 100%renewable energy for a long time but in 2021, we installed 1000+ solar panels on the rooftop of our Igualada headquarters so that we can now produce 30% of our own energy supply too.  
We are all wired to sleep, wake and work to the natural rhythm of sunrise and sunset. The sun is one element that we both seek for warmth and seek protection from when we are outdoors. Many of our products have been designed specifically around strong UV sun protection and being comfortable when outside in the heat. 
The Sun gives us life, providing heat, light and even the very oxygen we need to breathe through photosynthesis. It controls the Earth's temperature and climate, its seasons, weather patterns and ocean currents. At BUFF®, we have never underestimated the power of the sun but now we are proud to say we can harness it too.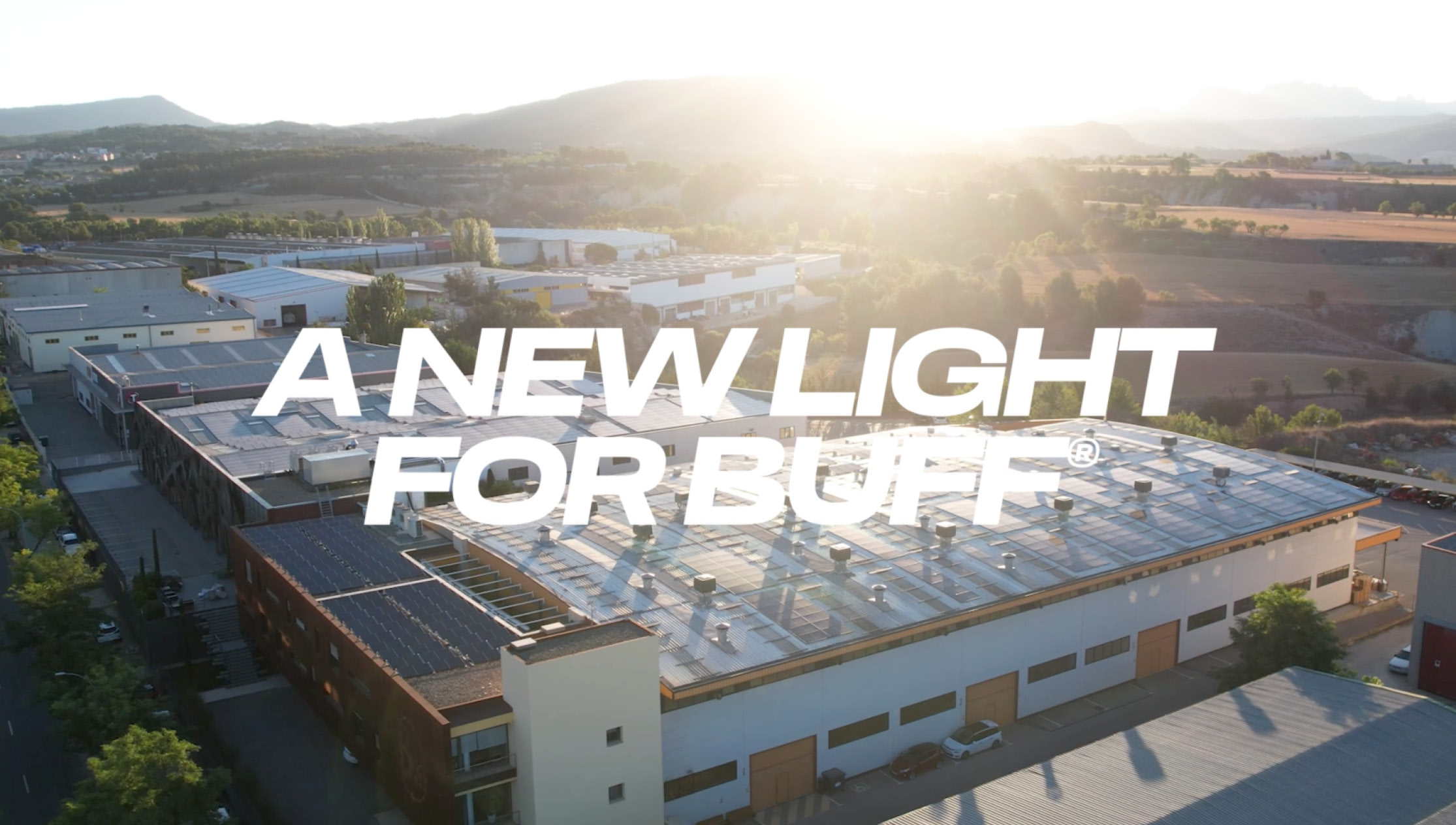 100% RENEWABLE ENERGY AT BUFF®
Our manufacturing facilities and offices are close to Barcelona, which averages over 2,500 hours of golden sunshine annually and the average for Spain overall is closer to 3000. In 2021, we transformed that solar energy into solar power. We installed 1060 photovoltaic panels across the BUFF® HQ rooftop, covering a surface of 2.023m2, which is about the size of eight tennis courts. These panels now generate 30% of the electricity that BUFF® consumes annually – that's the same energy required by 167 people living in 77 apartments for an entire year. The remaining 70% of our energy needs are provided exclusively from renewable energy sources.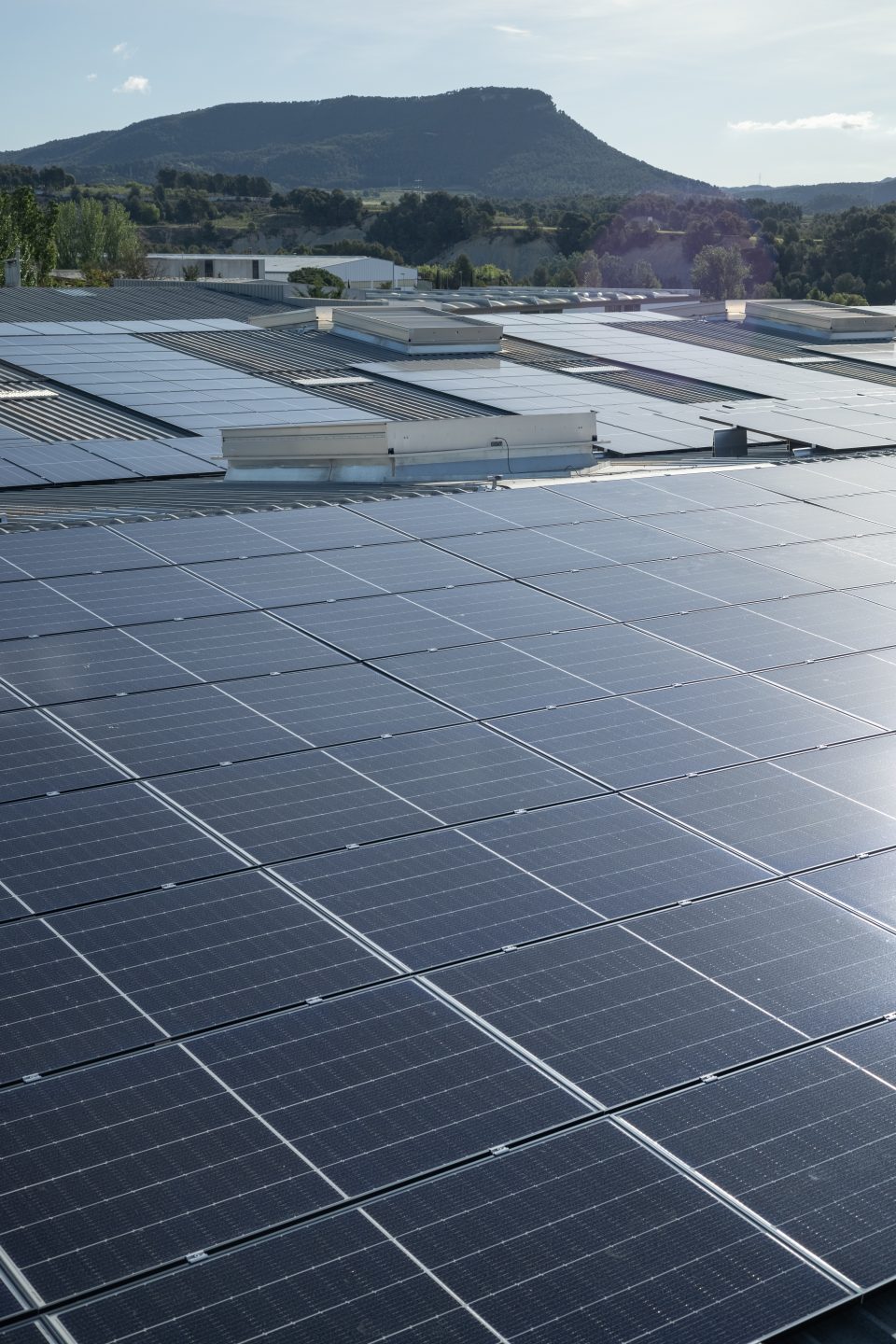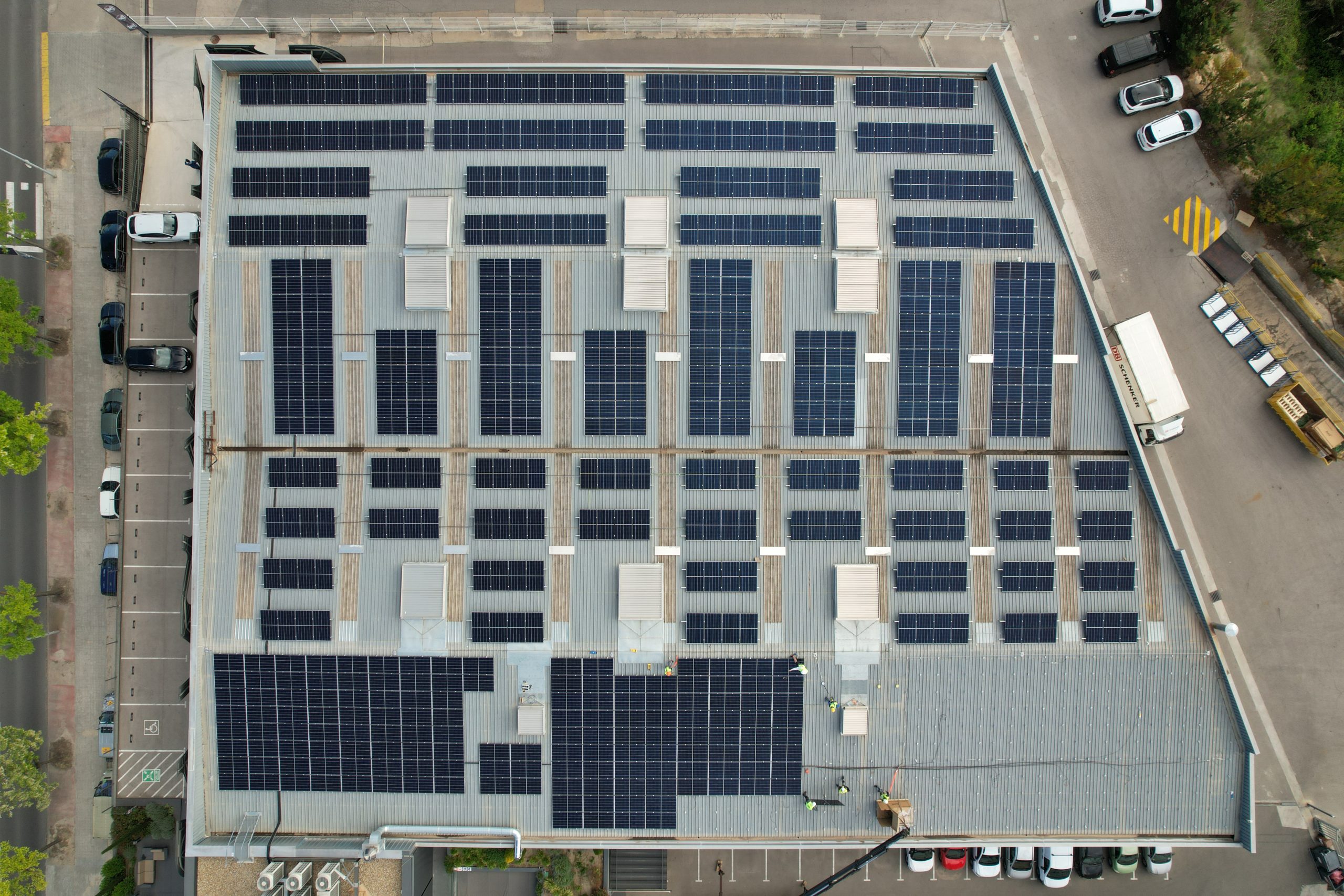 ANCIENT AND MODERN
A photovoltaic roof that generates electricity may appear to be a somewhat futuristic feat of engineering, but in fact, solar energy has been around since humans first used sunlight to create fire. Unfortunately for the planet, it  got sidelined by the discoveries of carbon and oil as energy sources. According to Greek legend, the scientist and mathematician Archimedes invented a giant mirror that used the sun to set Roman warships on fire during battle in 212 B.C. Thankfully, today's understanding of solar energy derives from doing good rather than harm. 
We're not sure that we entirely agree that there is nothing new under the sun but the first photovoltaic array appeared on a New York City rooftop as far back as 1884 though it's taken more than a century since then for solar energy to be available and viable on a large scale. 
Energy efficiency is the modus operandi for our company and we allocate part of our budget every year to initiatives that reduce our consumption, minimizing costs that can be directed to other processes.  
We love bright ideas that deliver a brighter future for our planet at BUFF®. That's why we are committed to our Do More Now initiative: we believe that if we act, care and protect our planet's resources, we can create a better world. Based on our sales figures up to 2020 alone, 23 million plastic bottles were re-used to produce the recycled polyester used in our most iconic product–the Original EcoStretch Multifunctional Neckwear.  
And we are also making a difference in dozens of smaller ways. We installed LED lights in our factories reducing power consumption by 60%, added tap sensors throughout the company to save water, all part of our commitment to using only renewable energy through our partnership with Som Energia.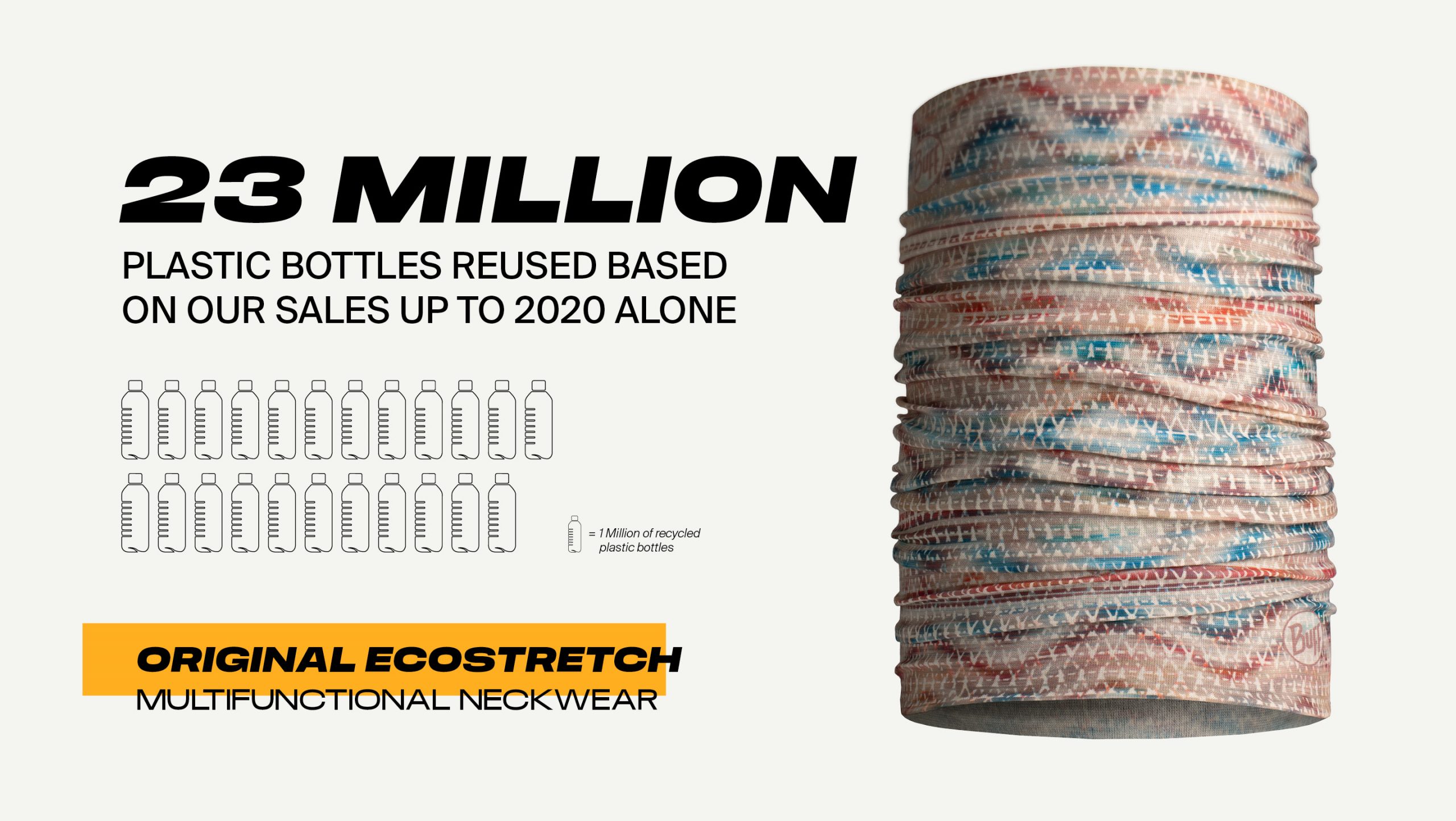 Just as our rooftop solar panels transform each and every sunbeam into clean, renewable energy, we know that every action we take – no matter how small or how large – makes a difference. 
We want to make every day and every action count, it's why we are committed to ACT, PROTECT, CARE and DO MORE NOW. Achieving those goals is a journey, we'd like to share so that step by step we move forward together to a better future.