Race Towards Change in the new Team Amani Collection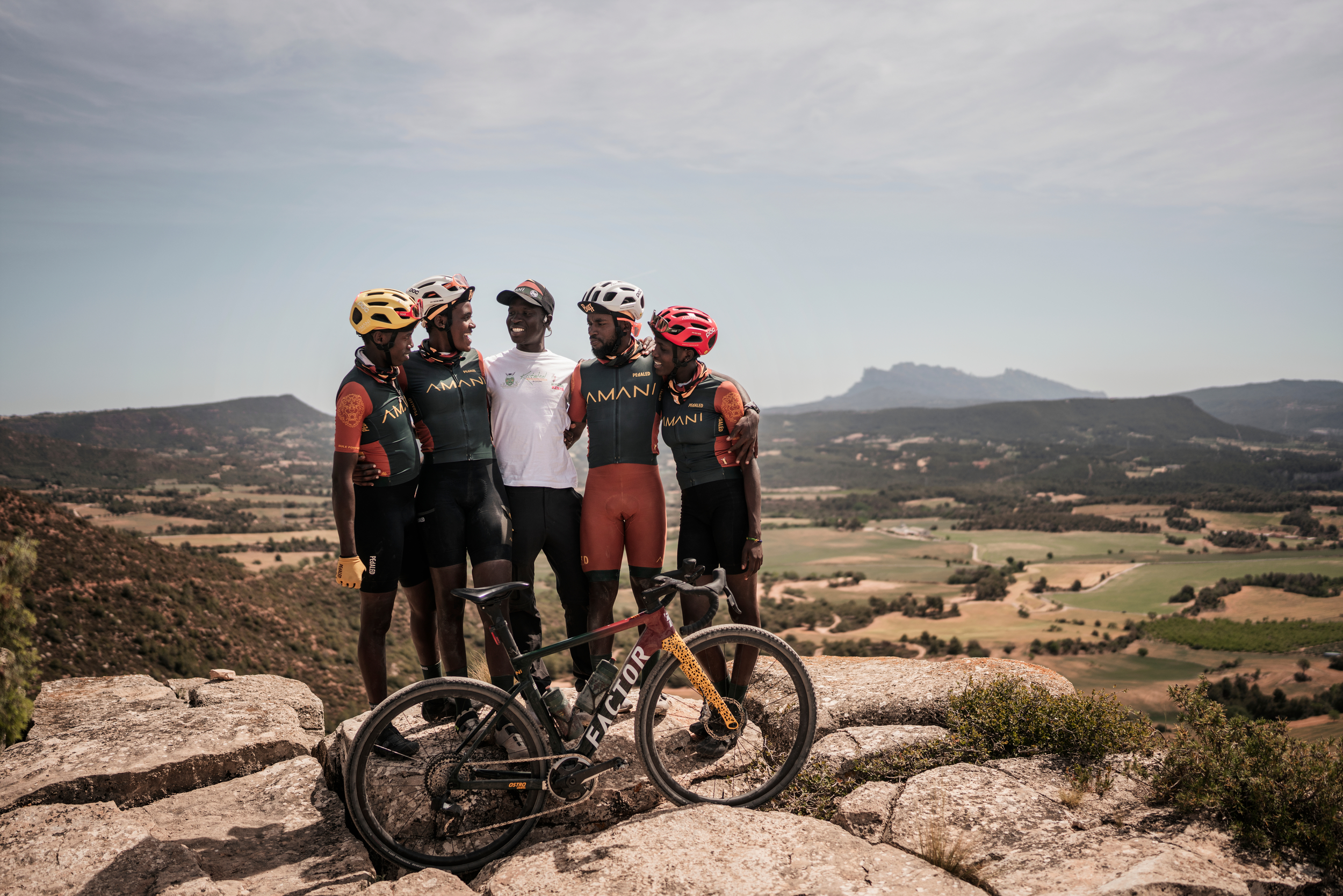 Back in 2022, when we first introduced Team Amani on our blog, they were a cycling team on the rise, founded with Mikel Delagrange. They were on a mission to make the world wake up to the talent of  East African cyclists. Faced with less than 2% of WorldTour pros being African, Team Amani set about removing the barriers that have prevented Africa from reaching the top.
Turning their focus to gravel gave them what they hoped would be a natural advantage. One of their goals was to bring riders and teams to compete on their home turf instead of having to always finance travel to Europe and the US. The  Migration Gravel Race across the Masai Mara that they set up is now well on its way to legendary status, attracting top talent from around the world.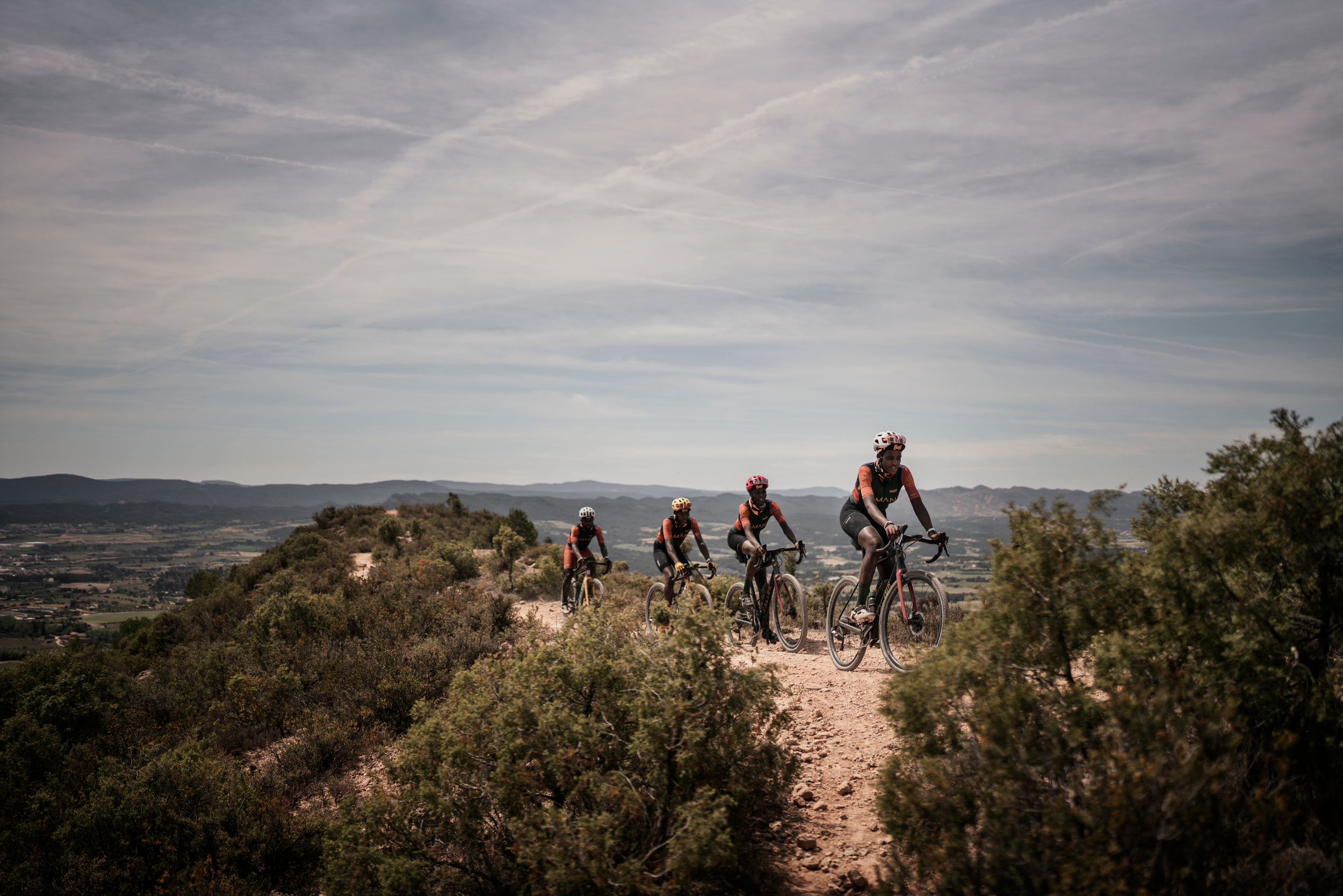 Team Amani has dedicated itself to making sure that African cycling continues to rise, and the team are fast becoming a major force in Gravel biking.  So when they came to Spain to compete at the Trakka, we were thrilled to host them here on Buff ® 's home turf.
Swapping the red dirt of Africa for the treelined peaks around Girona was a memorable experience for the team. For Nancy, it wasn't just the beauty of the landscape but the feeling of community that is so important.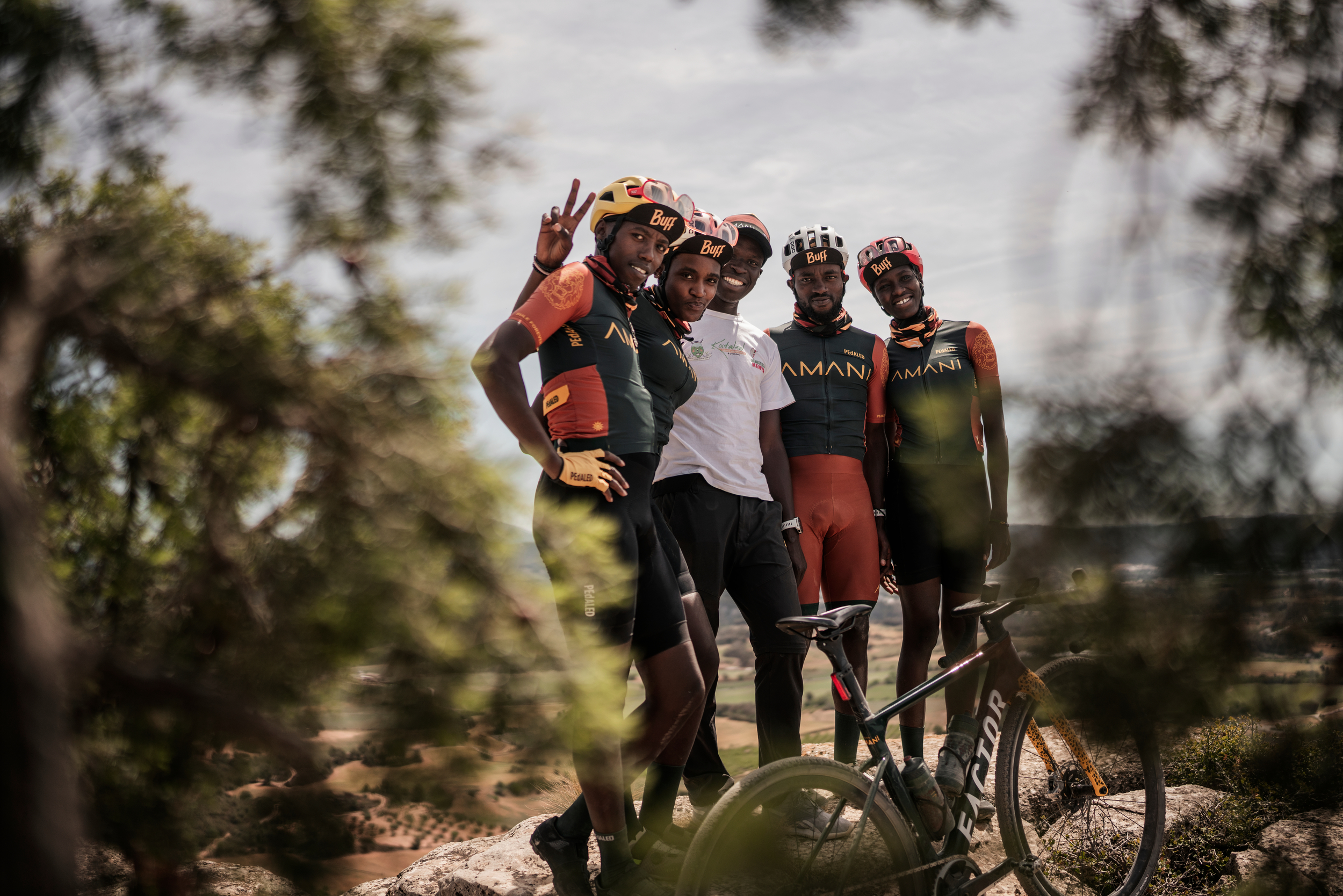 " The gravel here is so beautiful, but to move forward, you need a community, and the cycling world here is a proper community." "
Being in Catalunya was also an opportunity for the team to visit BUFF® 's headquarters and see for themselves how their cycling caps and neckwear are made when they took a guided tour through the factory and saw our machines in action. Since then, the partnership between BUFF® and the team has grown even stronger with the launch of our Team Amani Collection, inspired by their incredible achievements.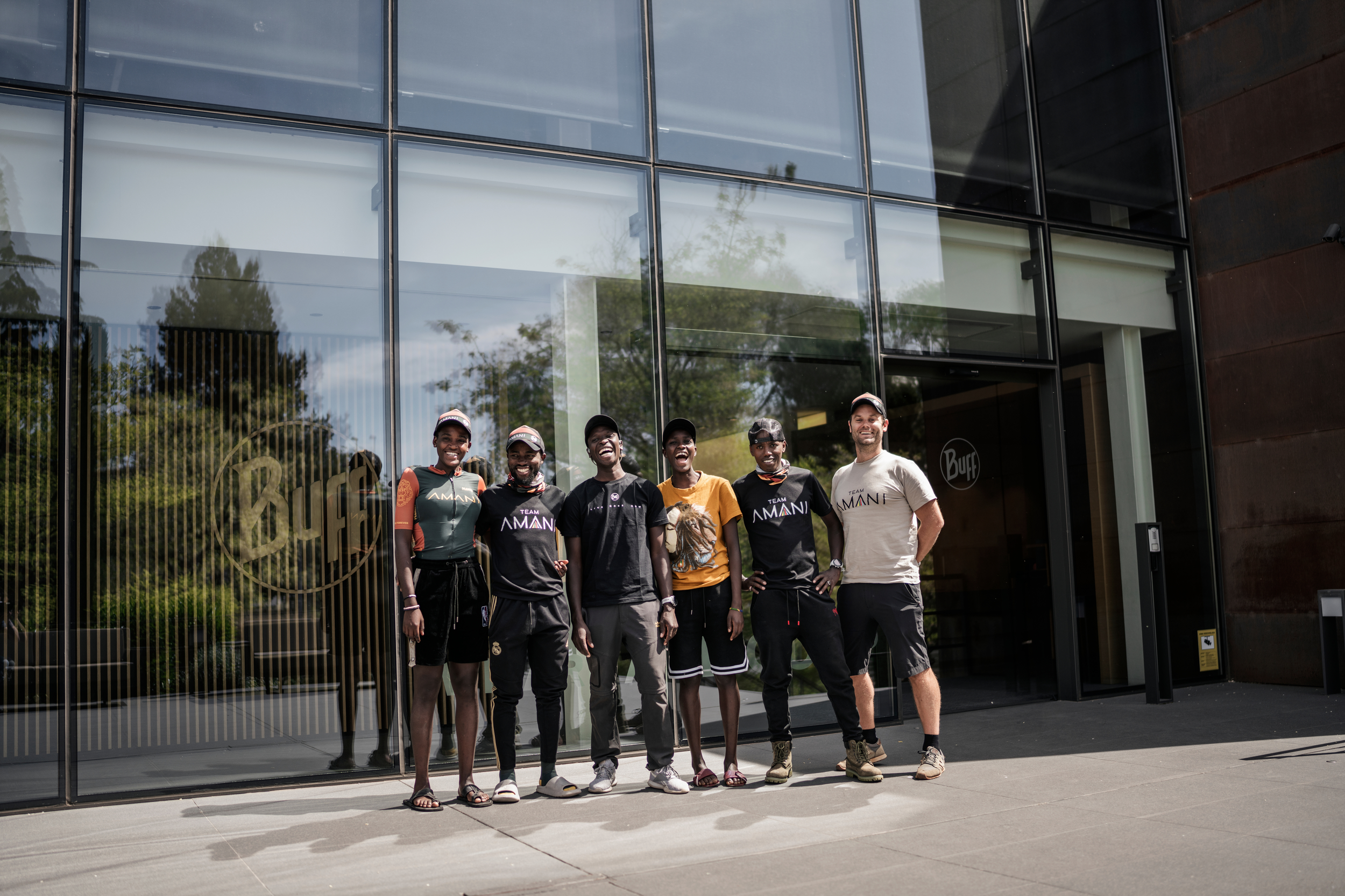 The collection includes a Pack Cycle cap, a Trucker Cap, Original Ecostretch multifunctional neckwear, and a Coolnet UV® wide headband, everything you need for heading out in Amani style on your next ride or road trip. Each piece works for serious cyclists as well as casual adventurers.  The pack cycle cap fits perfectly under a helmet. Developed in our design labs and fully tested by the team and other top BUFF® ambassadors, you can fold it inside a hand, twist and pack it into the smallest pocket without losing shape once released.
Designed using colors that echo the team uniforms, it's a collection that evokes the African landscape and pays homage to the spirit of Sule, who wanted the world to know about Team Amani and that "Africa is rising!"  The Team Amani collection celebrates a team who have triumphed over tragedy and who we look forward to seeing going on to even greater things in the future.
EXPLORE THE TEAM AMANI 2023 COLLECTION