Ways to Use BUFF® Neckwear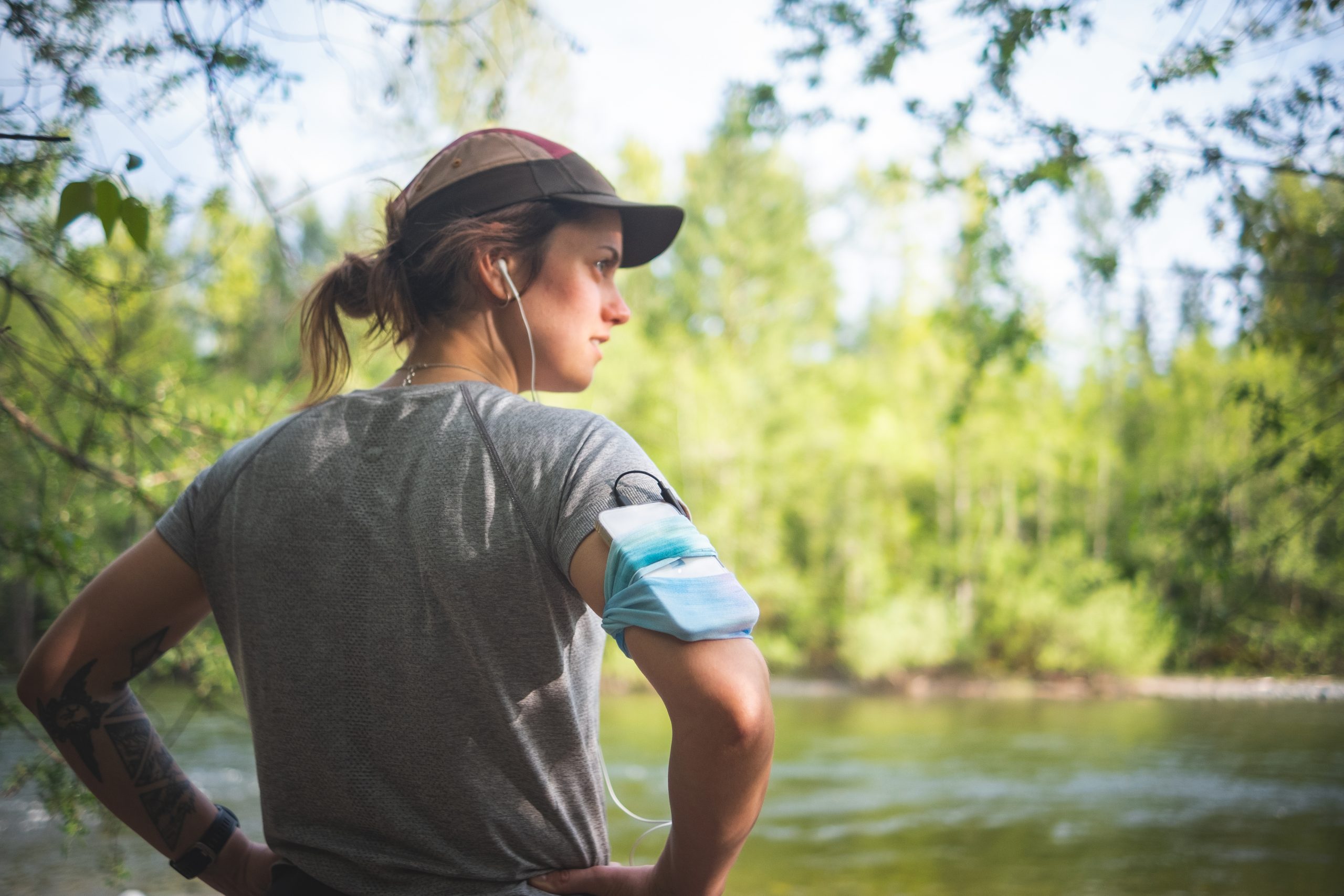 Words and Photographs by
GREGORY LUM
The BUFF ® multifunctional tubular is an essential item in any pack. And although it was originally designed to protect your neck, face, and head, that hasn't stopped us from finding new and creative ways to use them on our outdoor adventures (especially when we forget some gear). Here are 10 unconventional ways BUFF ® tubulars can be used in the summer:
#1: Running Belt
Long, hot days on the trail demand lightweight gear, lots of water and snacks. If you forgot to pack your running belt, double your BUFF ® tubular into a lightweight, moisture wicking running belt with enough capacity to house the essentials on a quick run through your local trails.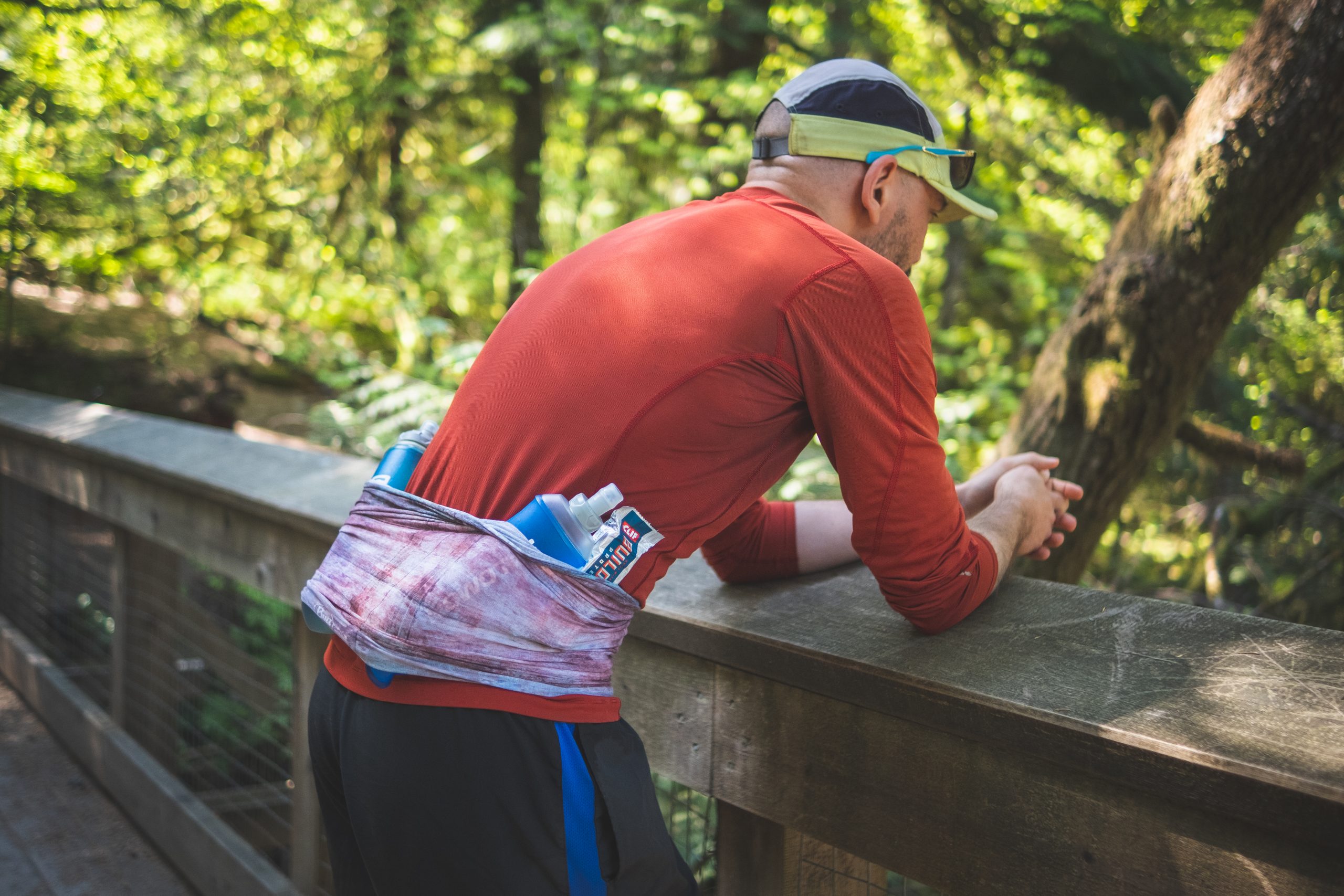 #2: Climbing Rack Sling
If you know, you know – organizing your climbing rack is a perpetual task. Clipping all necessary gear in a dedicated sport or trad rack to a singular makeshift sling is the most popular way to transport  your gear. Simply twisting your BUFF ® tubular and tying the two ends together accomplishes this perfectly. Bonus points for matching the color of your cams.
*Please note that no BUFF ® product is designed to replace any climbing related hardware and should absolutely never be used in a scenario where forces or weight is applied under any climbing situation.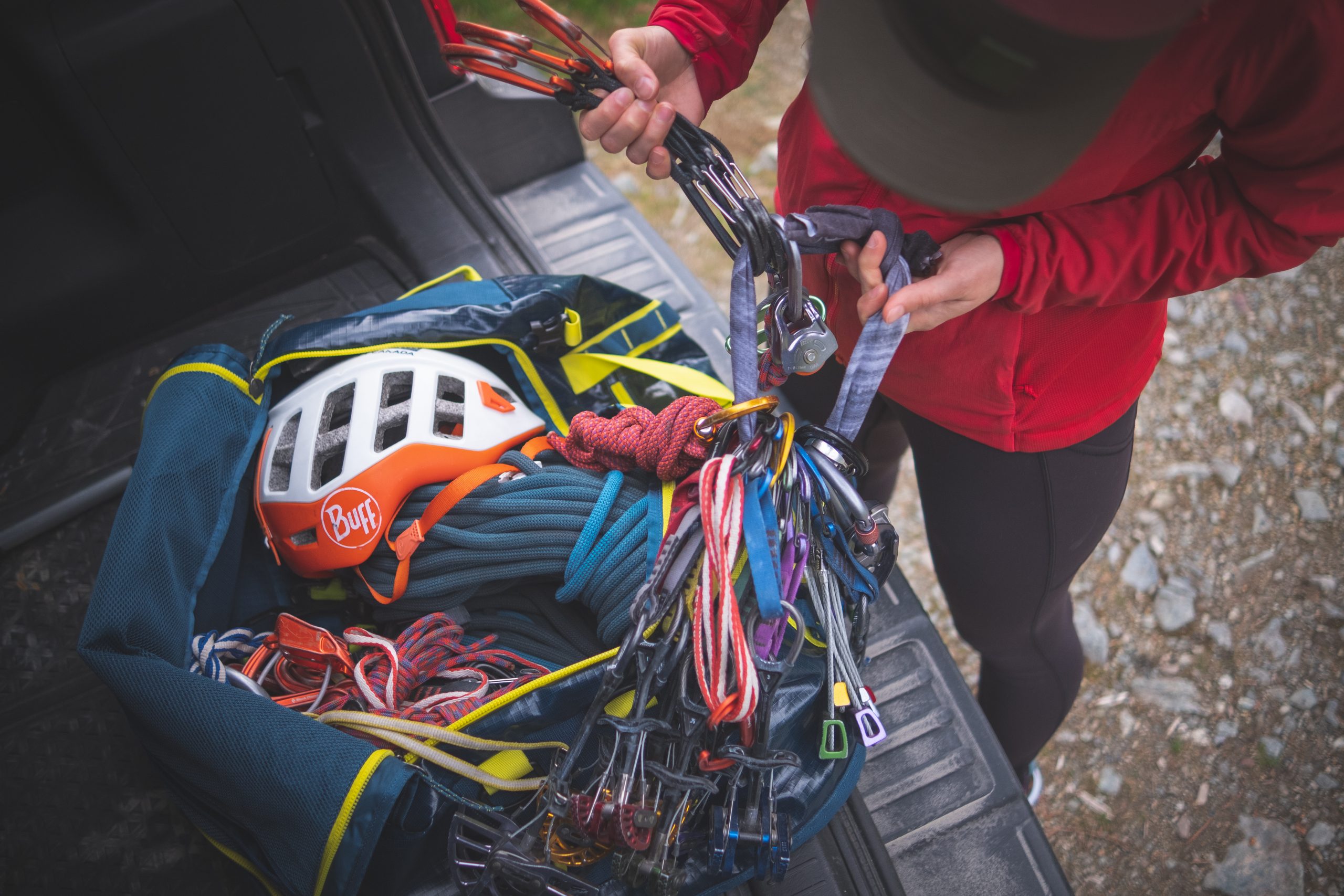 #3: Tent Guy-Line
Brace yourselves, summer is coming. But that still doesn't quite mean your tent can't collapse in a windstorm. Grab your BUFF ® tubular and batten down the hatches. The four-way stretch from your BUFF ® neckwear will help you accommodate a variety of differently located anchor points from your tent fly to the stake in the ground.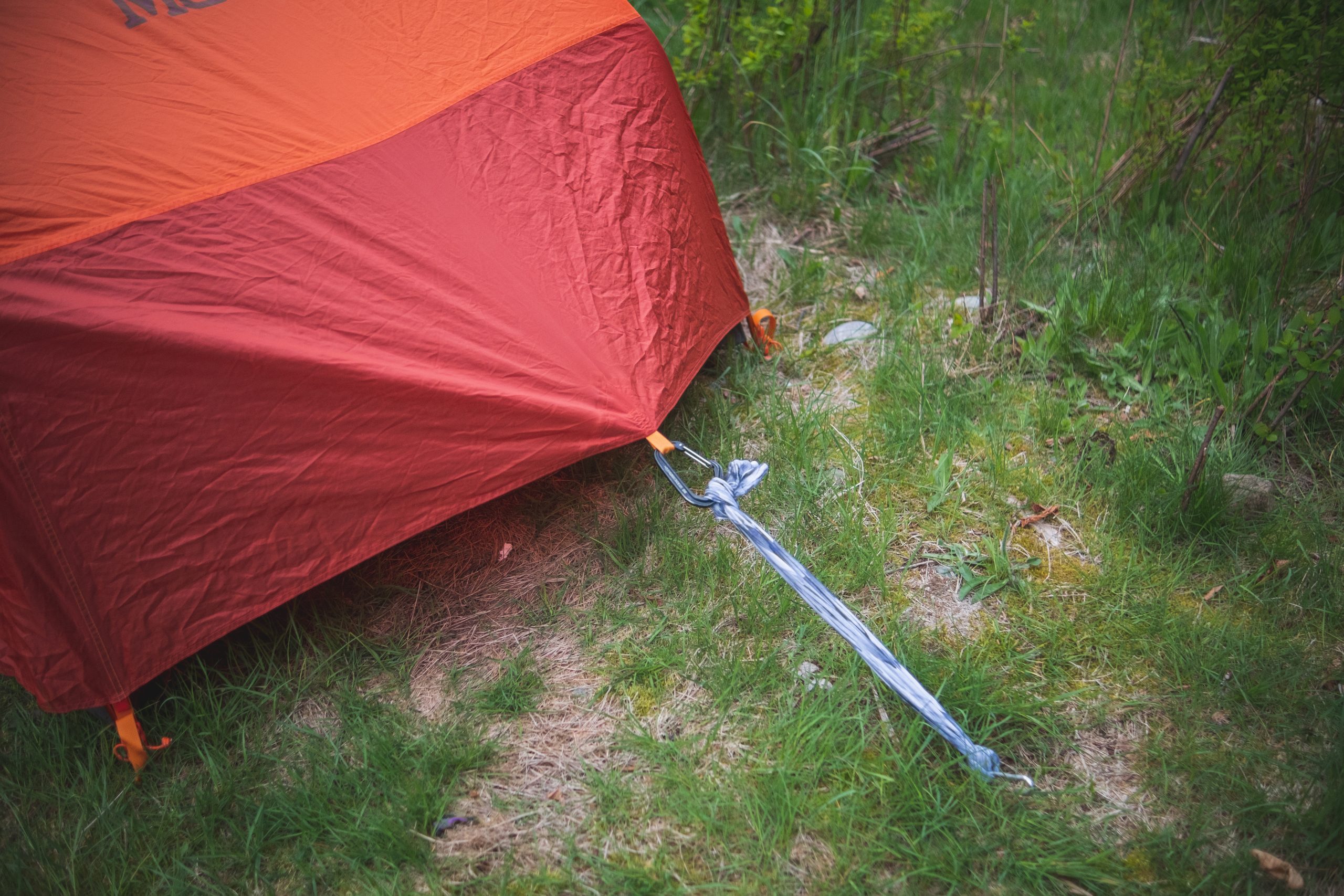 #4: Walking Armband
Unless you're Dwayne Johnson, a simple double-loop with a twist is enough for your BUFF ® neckwear (or headband if you want something more minimal) to keep your phone snug on your upper arm for your next walk. This is a great solution for those with larger phones that don't quite fit in the dedicated phone pocket in your athleisure.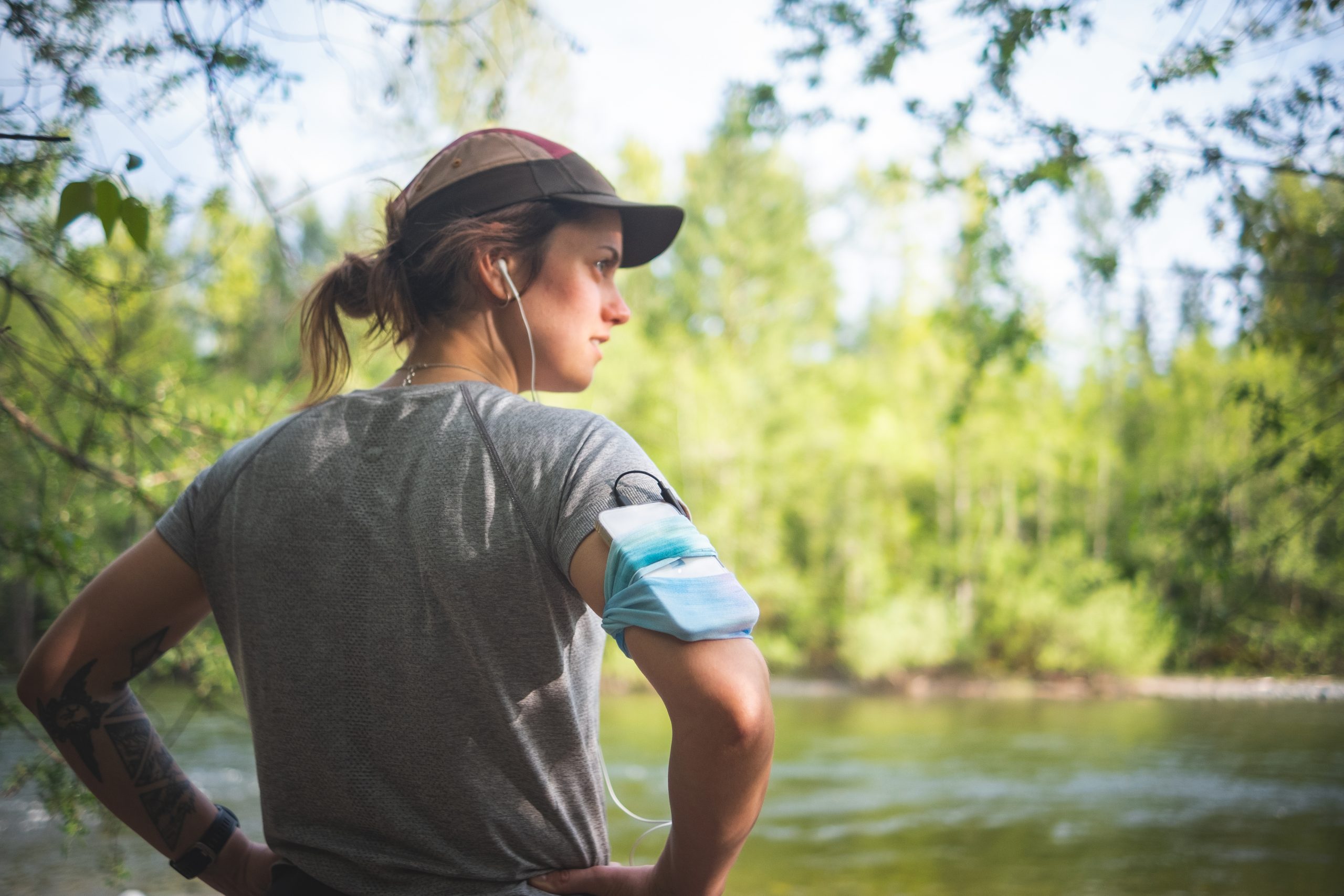 #5: Bicycle Bottle Holder
While you always need to stay hydrated while biking, you don't always have a bottle holder (or even a proper sized bottle holder) when renting or borrowing bikes. In a pinch, you can fasten anything from your big Nalgene to a small soft flask to the top or bottom tube.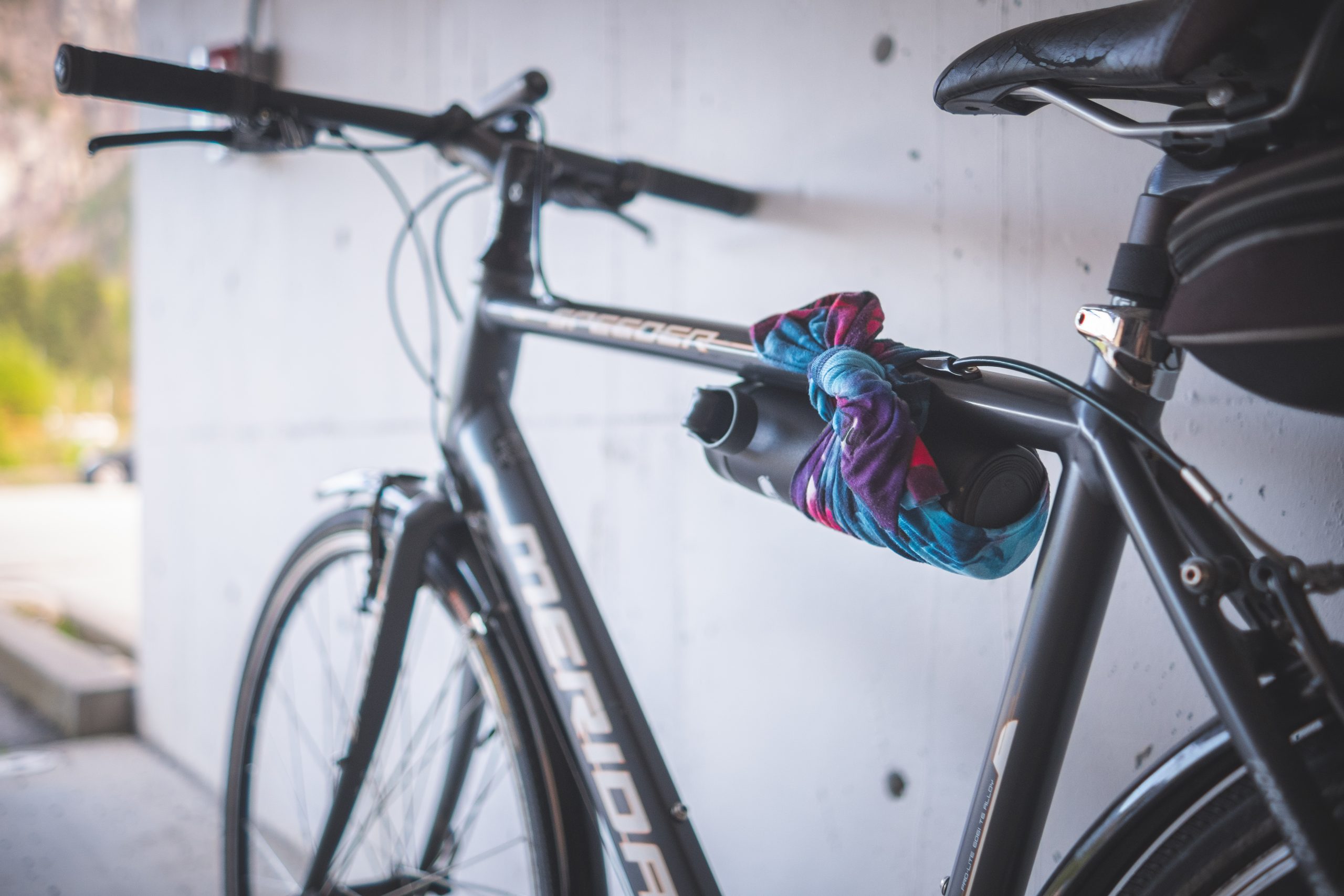 #6: Vestibule Mat
As lovely as it would be to bring big blankets, barbecues and coolers on a backpacking camping trip, it's unfortunately not a feasible option to carry anything unnecessary. Use what you already have and make the vestibule of your cozy crib a bit more pleasant by laying down your BUFF ® tubulars.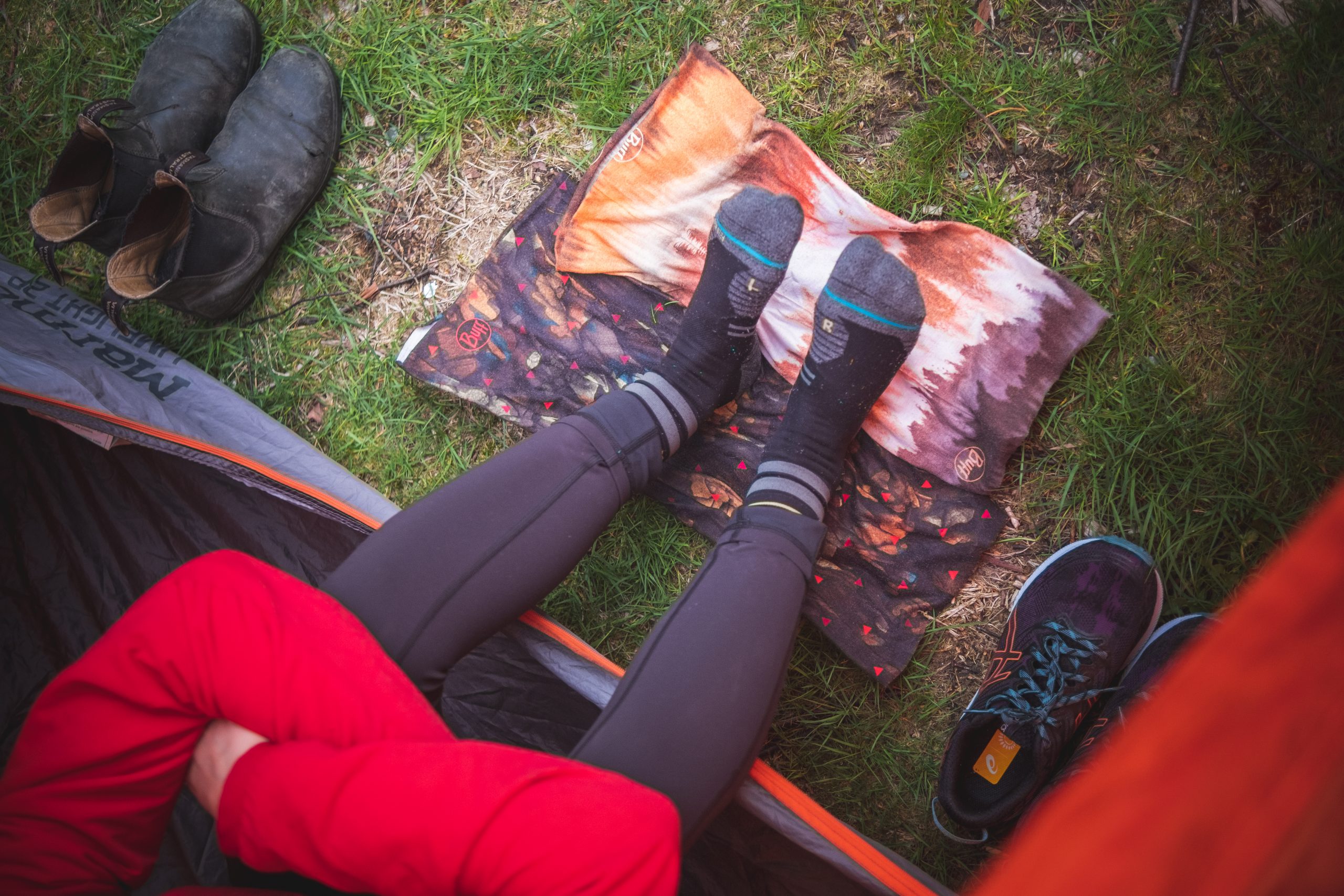 #7: Clothesline
There are alot of uncertainties in life, but one certain thing is that wet socks suck. Even worse than that is not being able to dry your wet socks while camping. Using a BUFF ® tubular to create a clothesline on the inside of your tent is a great solution. Or combine multiple to make a longer clothesline outside the tent on sunny days.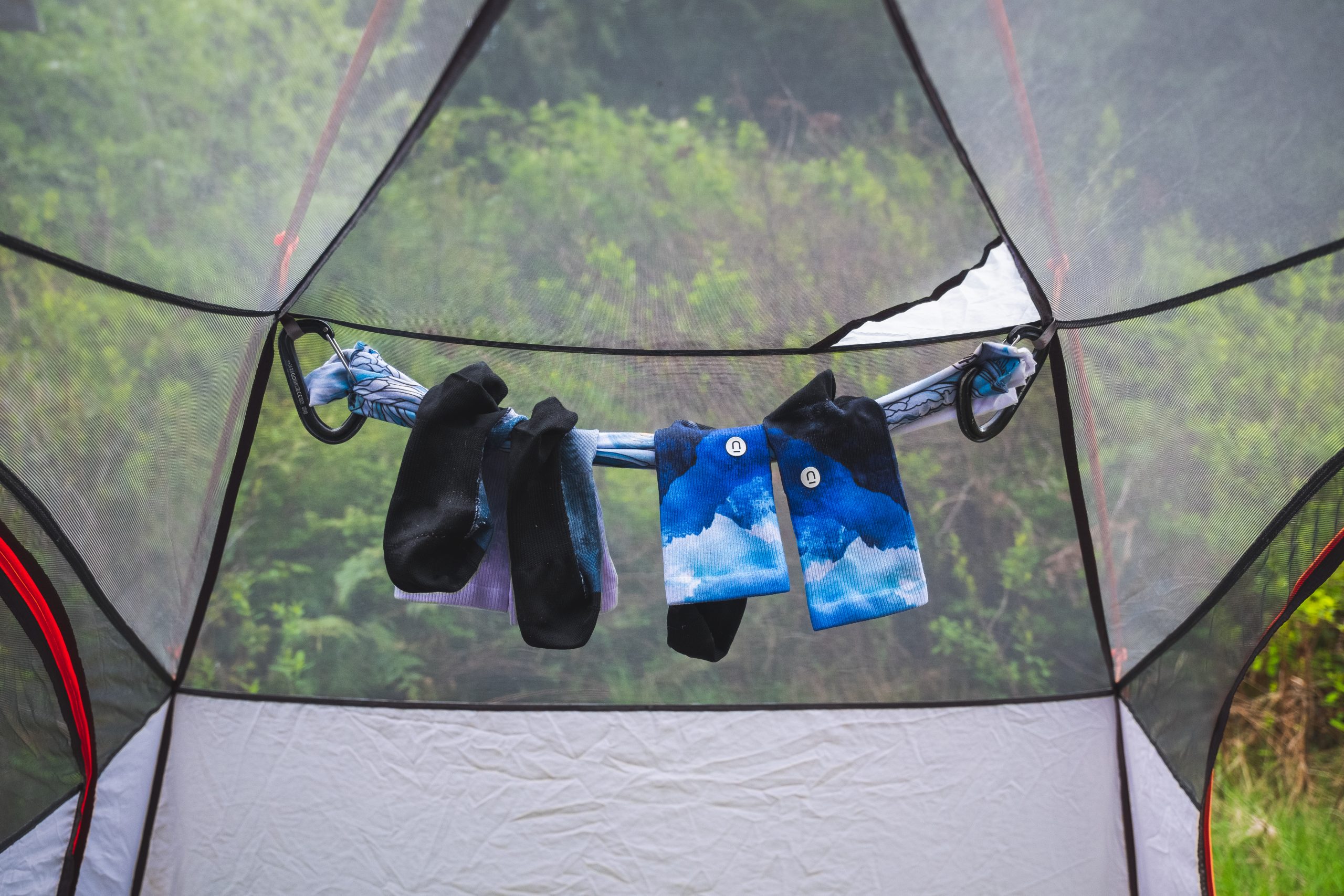 #8: Resistance Band
Strength training, physical therapy, rehab, yoga …the list goes on. Whether you're at home or while traveling, your BUFF ® tubular can act as the perfect resistance band thanks to its ideal length and four way stretch.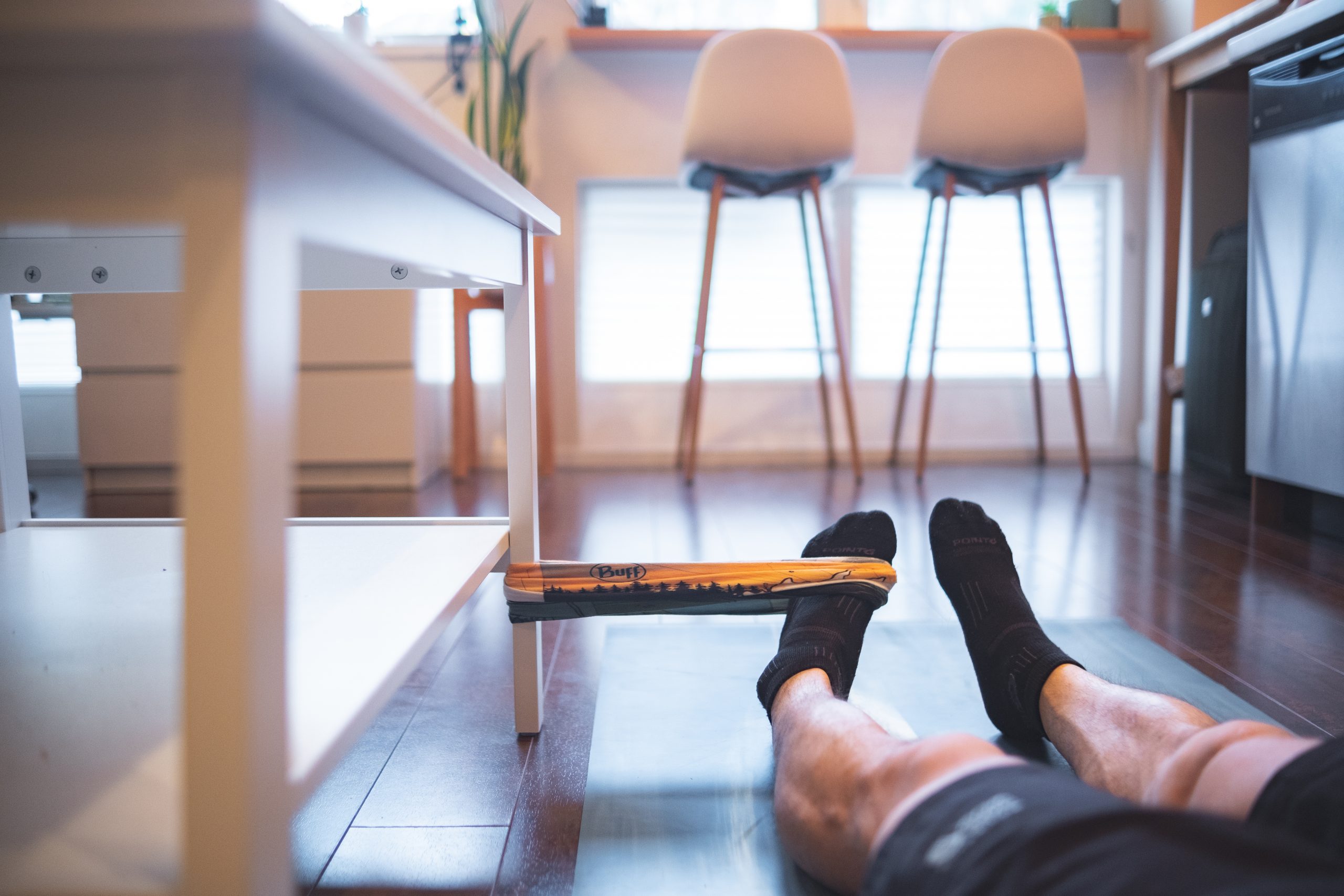 #9: Belt
A trick that surely won't let you or your pants down. Keep your day bundled up by using your longer BUFF ® neckwear as a belt. Simply twist, pass it through your belt loops and tie it off in the front. The stretchiness provides a good amount of flexibility to move with you and prevent restriction.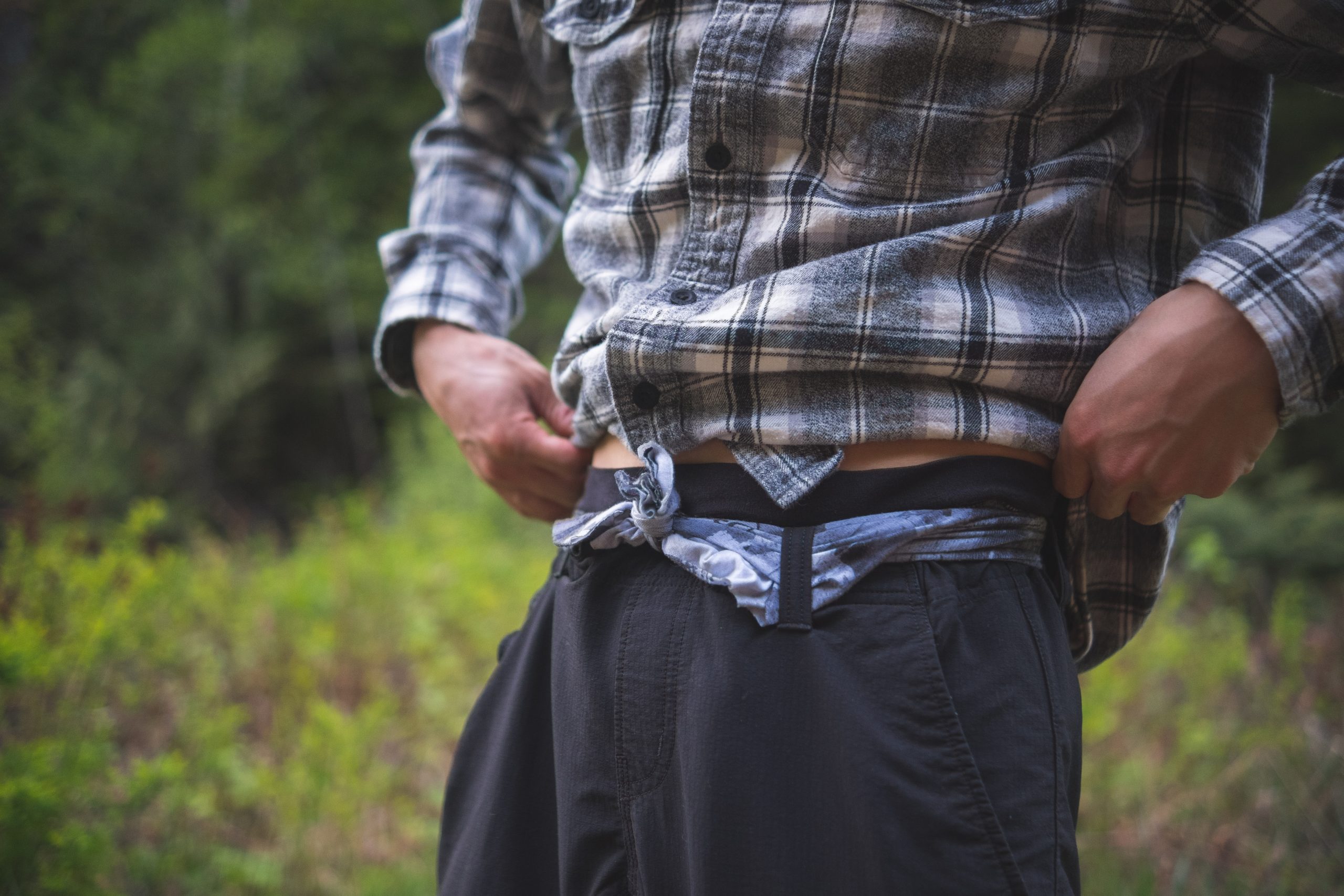 #10: Water Bottle Filter
While there are plenty of fantastic water purification solutions out there, not all of them will prevent rocks and little bugs from physically entering your bottle during a fill up. This is a great method to use in conjunction with purification tabs or a UV pen. Simply use an elastic band or hair tie to fasten your BUFF ® tubular around the mouth of your bottle.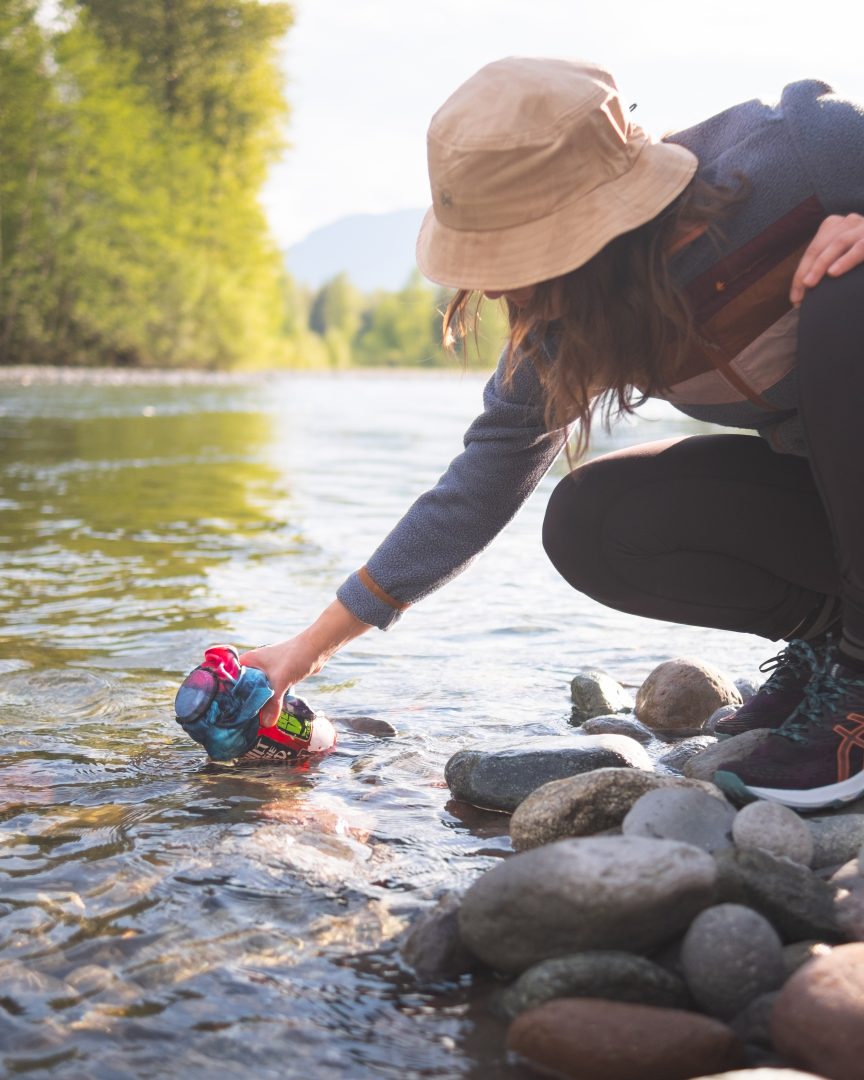 Explore BUFF® Summer Neckwear