The thing 2 about nature is that it's as unpredictable as it is beautiful. Mother nature just can't be controlled by us humans. But we can try to create a few small advantages to stay in control of our own comfort when we hit the great outdoors. One of the smartest ways to stay comfortable outdoors is not a secret. In fact, it's been around for 3 decades now. It's all in the name really–The Original EcoStretch Multifunctional Neckwear
Original: because before we invented it there was nothing like it on the market. An original like you, because you took it to heart, and made it your own. Each one of you with your own story to tell, and adventures to share.
EcoStretch: because caring for the outdoors is an essential part of who we are and who we know you to be. Each piece is made from 95% recycled fabric that uses 2 recycled plastic bottles. It also keeps you safe from the sun with UPF 50 protection.
Multifunctional: the seamless comfort and 4 way ultra stretch that make it a pleasure to wear. Add the fact that you can flip it, twist it, and fold it, and it truly becomes the single most versatile piece of kit you will ever own.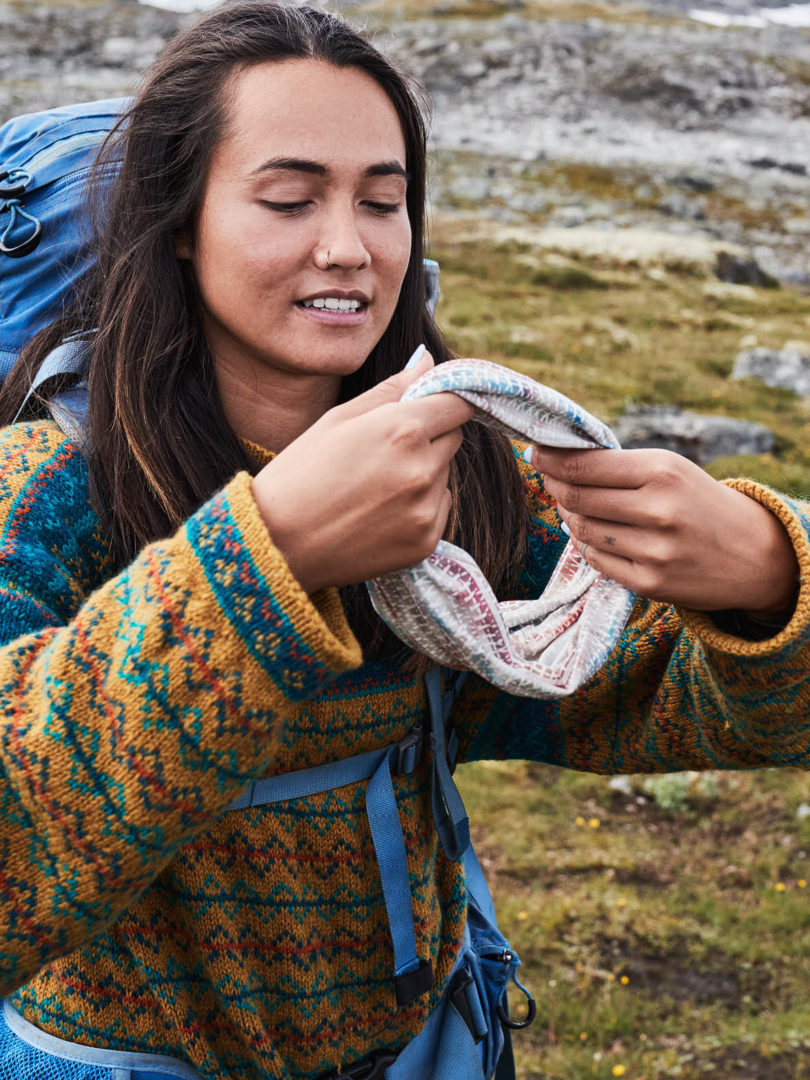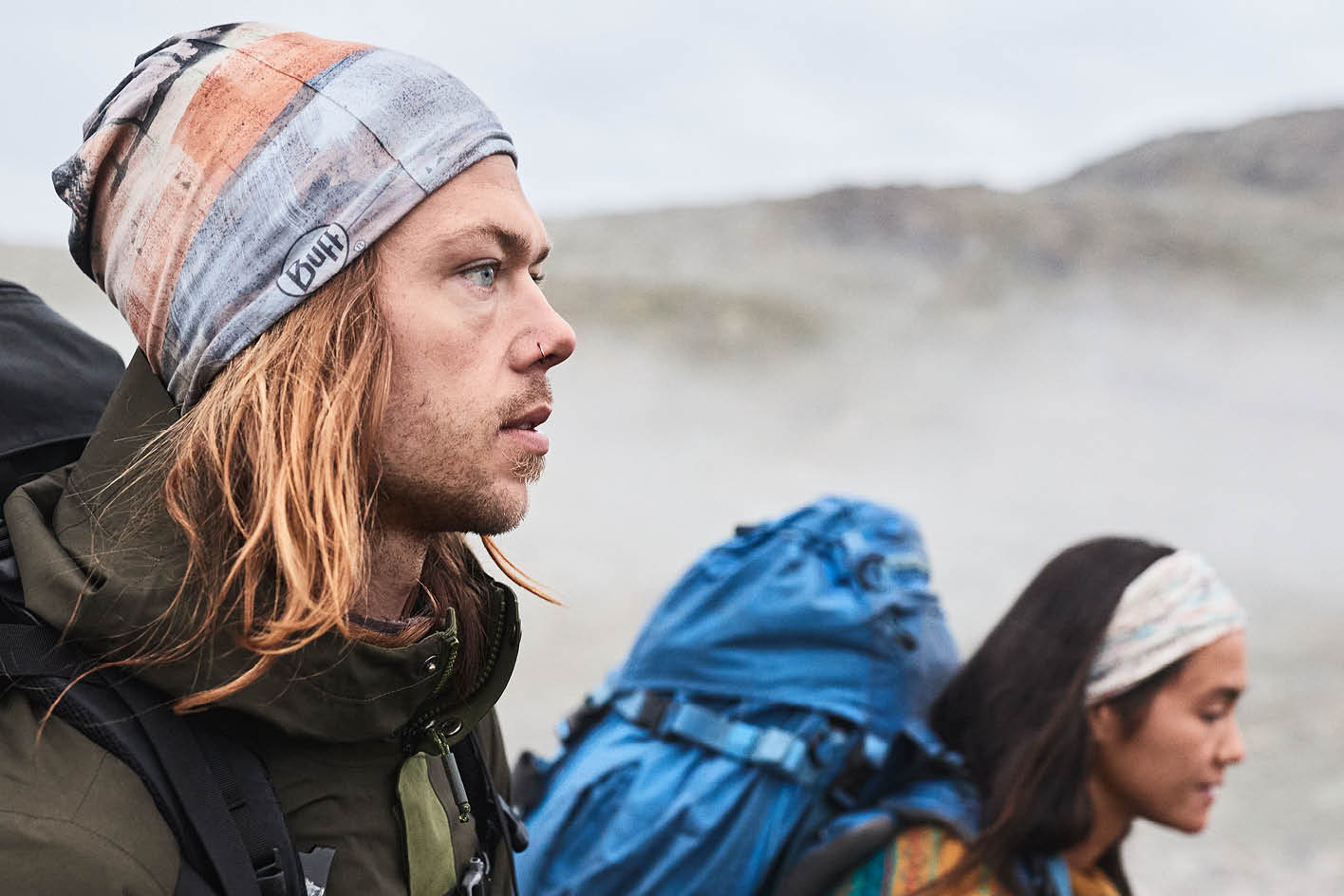 Instead of asking what it is, a better question might be: What isn't it?
A dozen ways to wear it and a dozen ways to stay protected from sun, wind and cold. Sound too good to be true or worried that you need some special origami skills? – check out just how versatile it is and easy to convert, in the video right here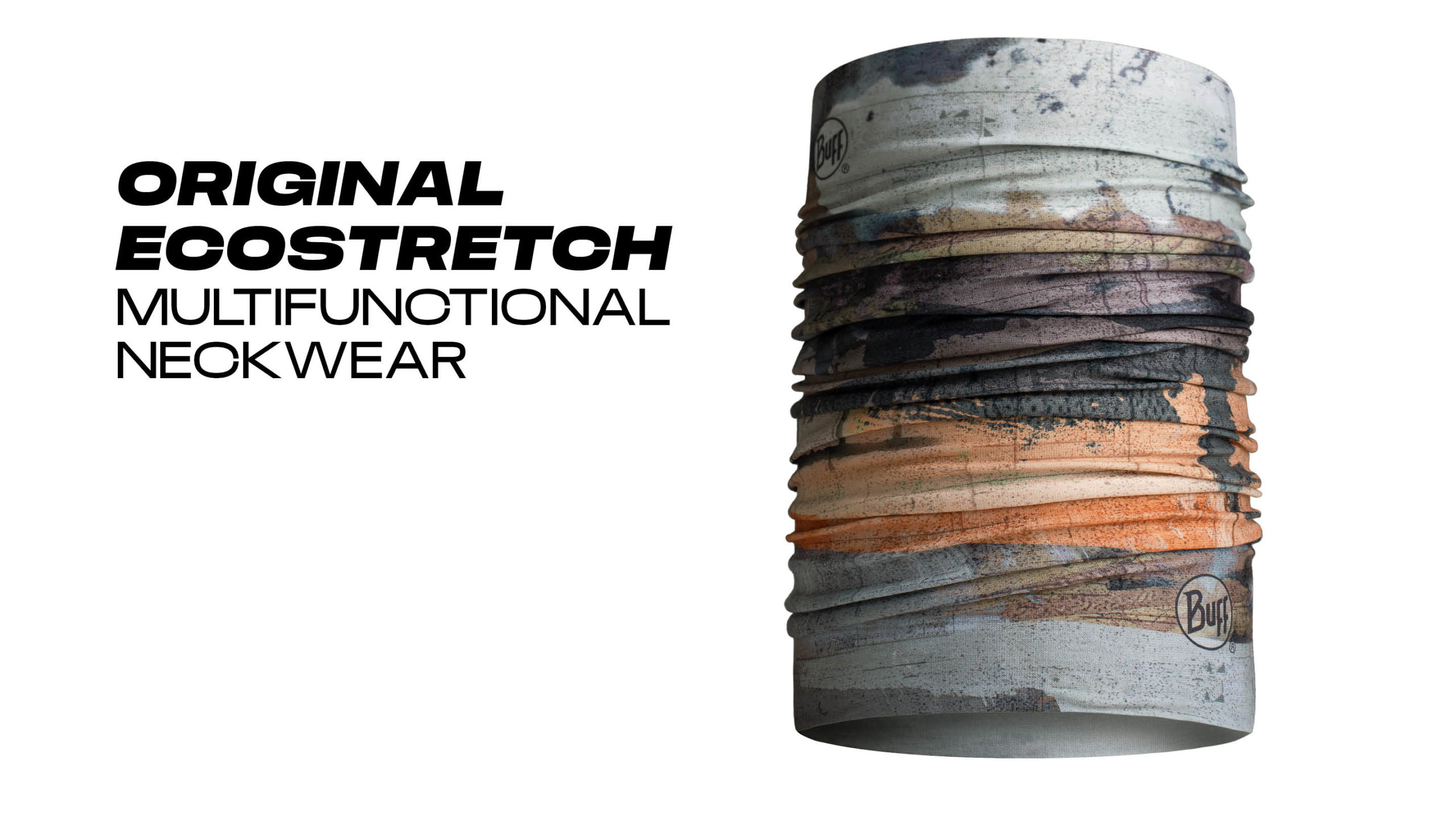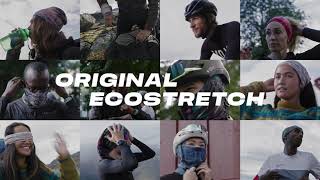 The original 12 ways to wear it have evolved too, the endless creative ways our community adapt their gear, is a constant source of inspiration. In 1992 when BUFF® first came on the market, a mobile phone was not something anyone took with them on a hike, these days mobile-carrier is just one more of the original ways to use your neckwear. Just like the 10k runner who steps up to half marathons and then one day finds themselves contemplating an ultra-marathon, why stop at 12 ways? Pillow case, wallet protector, improvised sling, dipped in cool water or wrapped around cold hands, the list goes on and keeps on growing. We called it multifunctional, but even we couldn't have predicted all the myriad ways we've seen it used.
The softest toolkit you will ever own
Some things you own as a necessity, some as a luxury, but if you own one of these, then you already know it has its own unique category. It's that thing that you didn't know you needed and then once you tried it for the first time, you never again hit the road without it.
It works in all temperatures, whether you are in the mountains bracing against icy winds or hitting a hot dusty trail on your bike or on foot and need to keep the sweat out of your eyes and the sun from burning your neck. It works when you are at the starting line and the finishing line and at every step along the way. It's the everyday and every moment comfort that lets you stay outdoors for longer than you planned.
It's a true original, a one of a kind item that is as essential to outdoor lovers as ingredients to a chef. One that works across age, gender, weather conditions and a huge range of activities. One that has carved out a special place in the market, and travels across categories, boundaries and borders alike. We could finish by saying don't leave home without it, but we know we don't have to.