COOLNET UV® VS ORIGINAL ECOSTRETCH: SPOT THE DIFFERENCE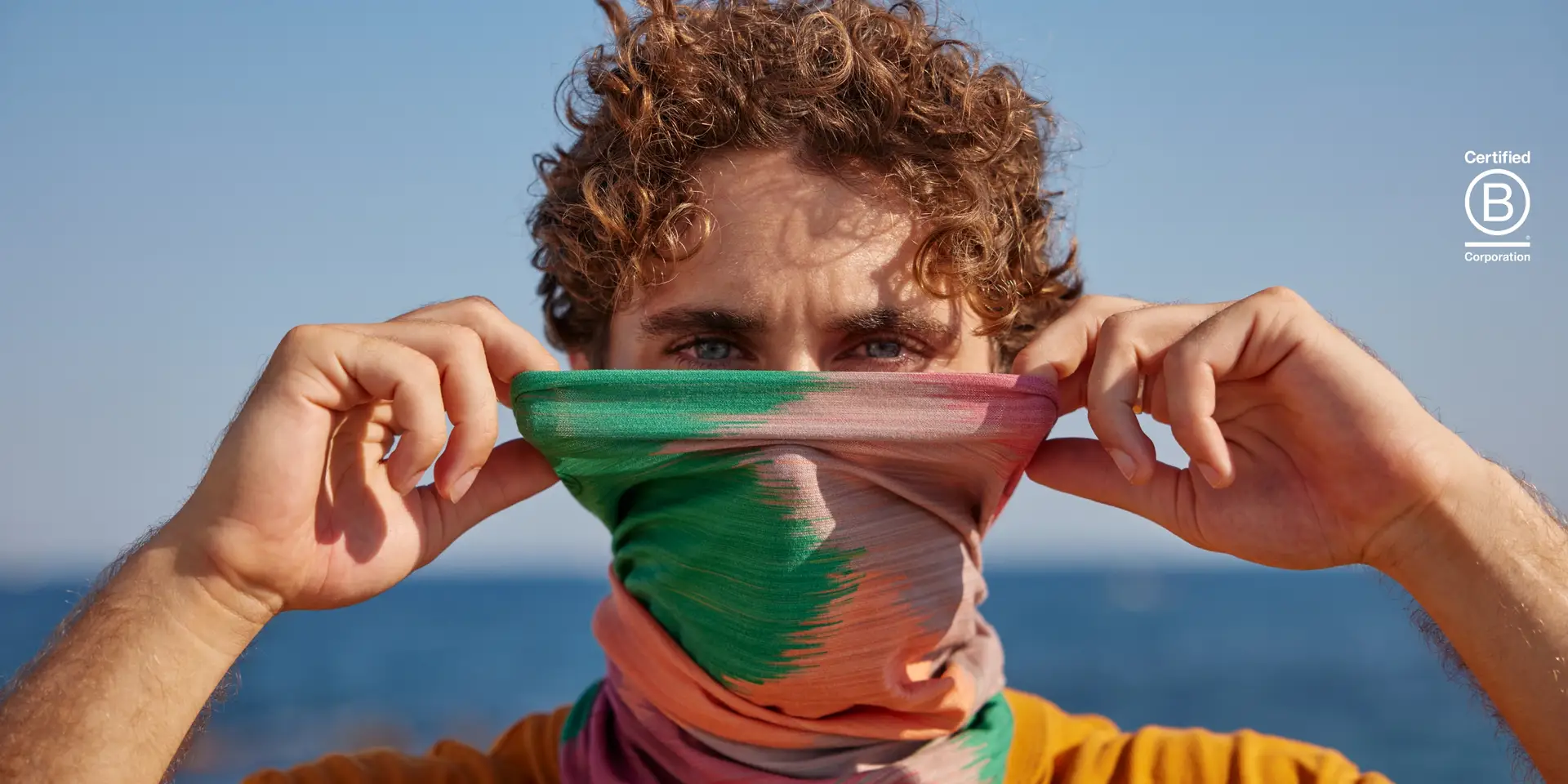 Do you remember those spot-the-difference puzzles you might play as a kid?
Well, here's a new one for you! Two things that share almost all their good points but with a couple of crucial differences – the clue is in the names and in the packaging. 
Both are made here in Barcelona using renewable energy and recycled yarn. Each is made from  2 recycled plastic bottles that would otherwise end up in a landfill or the ocean. 
Both are seamless for all-day comfort. 
Both are designed  for Ultimate Sun Protection. Ultraviolet Protection Factor 50+, the highest possible rating, blocks 98% of the UV radiation keeping your skin safe. THE SKIN CANCER FOUNDATION: Recommends this fabric as an effective UV protectant for covered areas. 
Both use 4-way stretch, the essential component of their incredible versatility and making one size fit most adults. 
They share the term multifunctional in their names for a good reason – no other piece of kit has been put to so many ingenious uses as our neck gaiters have. Sure, we call them neckwear but that's just a starting point to all the ways that you can wear them. Flip them, fold them, twist them, wrap them around your wrist, your handlebar, your phone, slip them over your head, around your hair, or across your pillow, there are so many uses, and the list just keeps on growing! 
Both are small, and easy to pack but one is lighter than the other! 
So far, so similar, so how do you spot the difference?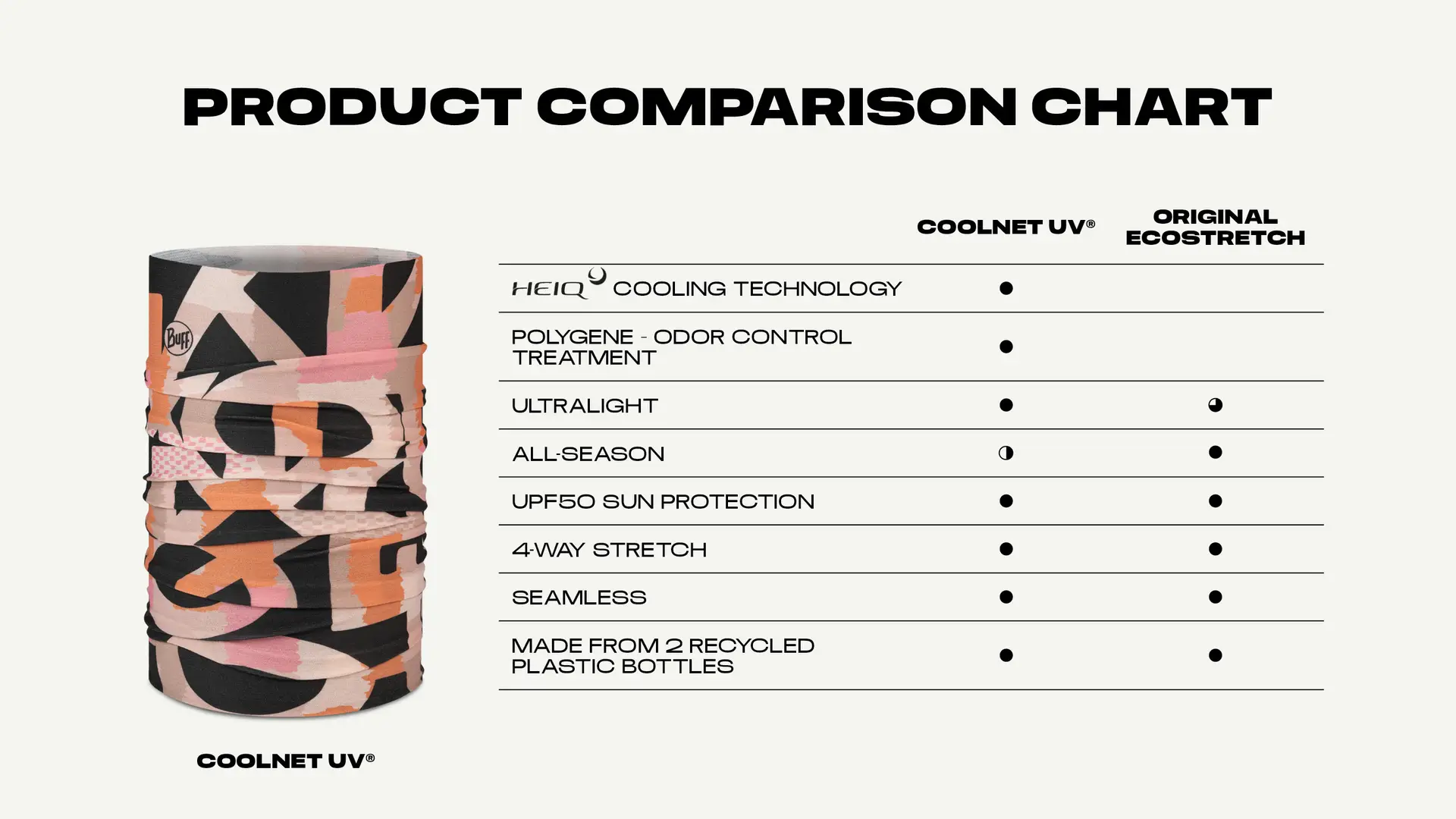 Difference Number 1: Look for the HeiQ Smart Temp symbol on the Coolnet UV® packaging, then you have spotted one of the unique benefits that make the  Coolnet UV® the ideal addition to your summer gear.  Jargon is not our thing, so while we like to give things their proper names, sometimes it's just easier to say look for the symbol that means this will keep you cool. It's an incredibly clever technology that allows fabrics to respond dynamically to body heat. The cooling function is activated when you are hot and sweaty and deactivated once cooling is complete. 
Difference Number 2:  Look for the  POLYGIENE® (Stay fresh)  symbol  A highly effective antimicrobial technology that uses natural silver salt in low concentration to combat odor-causing bacteria keeping fabric fresh and hygienic longer. 
Difference Number 3: The Coolnet UV® is lighter than the Origianl Ecostretch.
You can mix and match throughout the year, or swap out your Original Ecostretch® for the CoolNet UV® Multifunctional neckwear when the summer sun kicks in, or double up knowing we have you covered for all your adventures.