WE ALL HAVE TO ACT AS CAPTAINS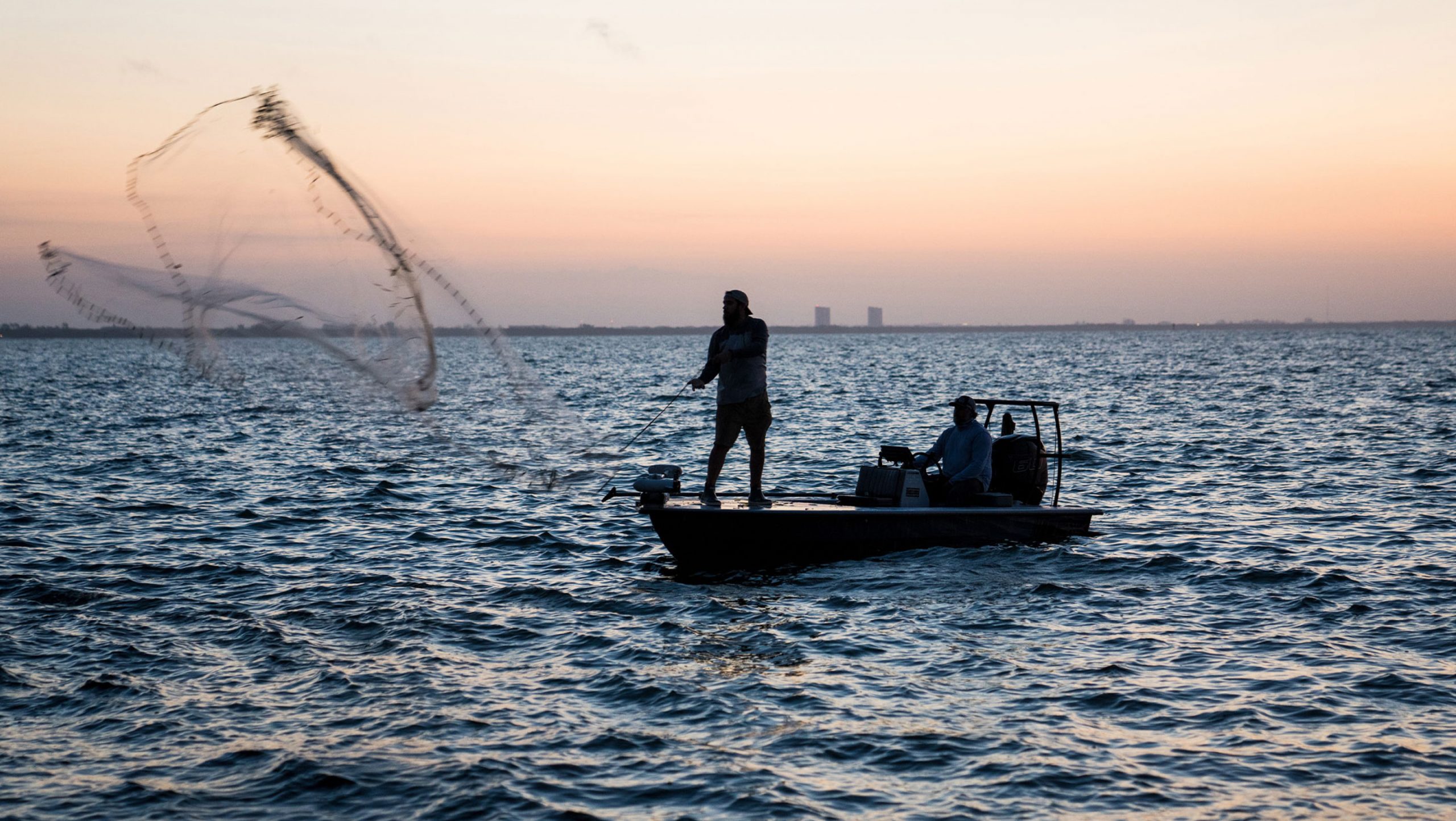 ACTING TODAY FOR CLEAN WATER TOMORROW  
All of us can take action every day to protect our planet. And each small act makes a difference. But sometimes we need to come together for a greater impact.  Chris Wittman and Daniel Andrews, two fishing guides turned conservationists in Florida, U.S.A., understand the power of uniting people to achieve positive change. Their story is one born of necessity – and the belief that two individuals can make a difference. Together, they founded Captains For Clean Water, to fight for the protection of Florida's water resources. A non-profit organization that BUFF® USA  has partnered with since 2020, by providing every new member with a custom CoolNet UV® Multifunctional Neckwear to be worn as a proud Captains for Clean Water supporter.  
All the water that will ever be is, right now."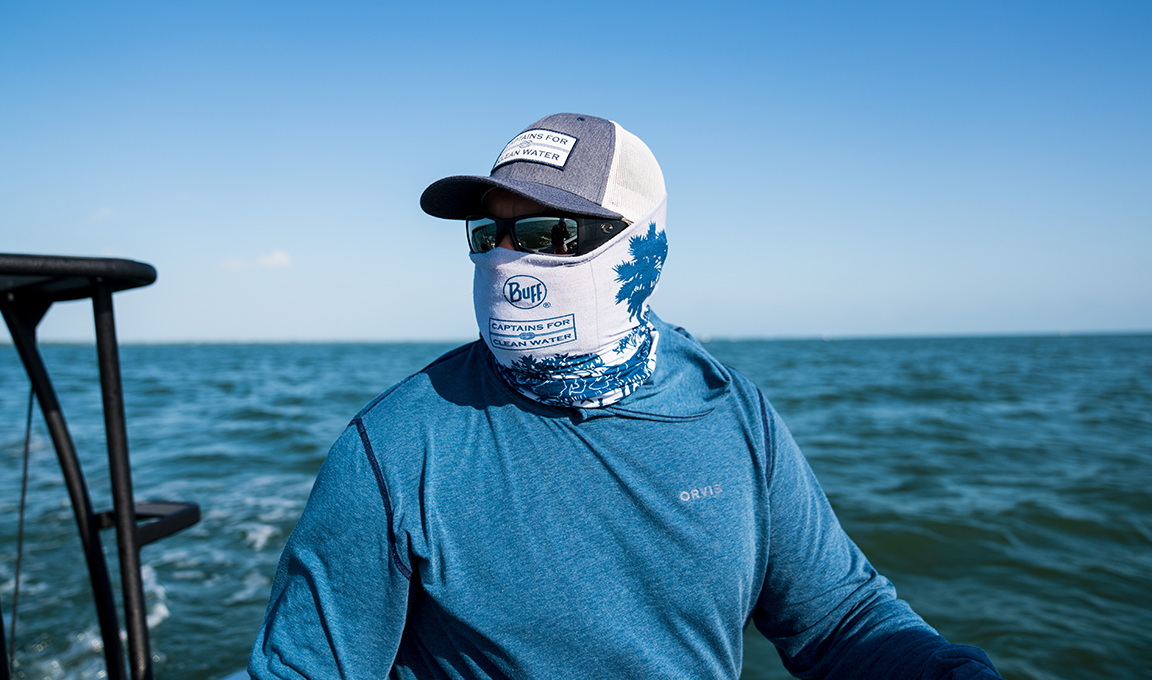 From fishing guides to conservationists
Florida is famously home to the Everglades, one of the world's largest wetlands. In the 19th century, rainfall caused Lake Okeechobee – Florida's largest lake, to overflow its southern banks, sending a steady flow of clean, fresh water south across the sloughs of the Everglades to create what was termed, "The River of Grass. However, as more settlers arrived and industrialized agriculture expanded, the damage being done by water mismanagement practices in Florida became apparent. Pollution from nutrient-rich farm runoff, and restrictions to the natural southerly flow led to damaging salinity imbalances on the coasts causing a radical decline in the health of the ecosystem. Additionally, the lack of freshwater flowing through the Everglades was threatening the drinking water supply for millions of Floridians  
Although, the U.S. Congress passed the Comprehensive Everglades Restoration Plan (CERP), in 2000, a lack of funding and political support caused decades worth of delays. For Chris Wittman and Daniel Andrews, the warning signs of decline and lack of real action were increasingly hard to ignore. The coastline was regularly plagued with red tides and algae blooms, poisoning fish and humans alike. In 2016, massive discharges from Lake Okeechobee turned estuaries from salt water to freshwater, killing tens of thousands of sea creatures.  
We never set out to start an organization. As we peeled back the layers, we realized we were neck-deep in a David versus Goliath fight to save our waters"
The power of many
Determined to make a difference, they took their fight to the State Capitol in Tallahassee to demand change, but no one would listen. Looking for a new approach, they decided that they had to show local people how much was at stake, in order to amass a group big enough for their voices to be heard. Thanks to their passion and commitment, Captains For Clean Water is now at the forefront of environmental reform in Florida and has created a cultural shift among those that depend on clean water, empowering them to be active, vocal, and involved. Through education and advocacy, they have gathered thousands of members and been instrumental in creating tangible, lasting progress.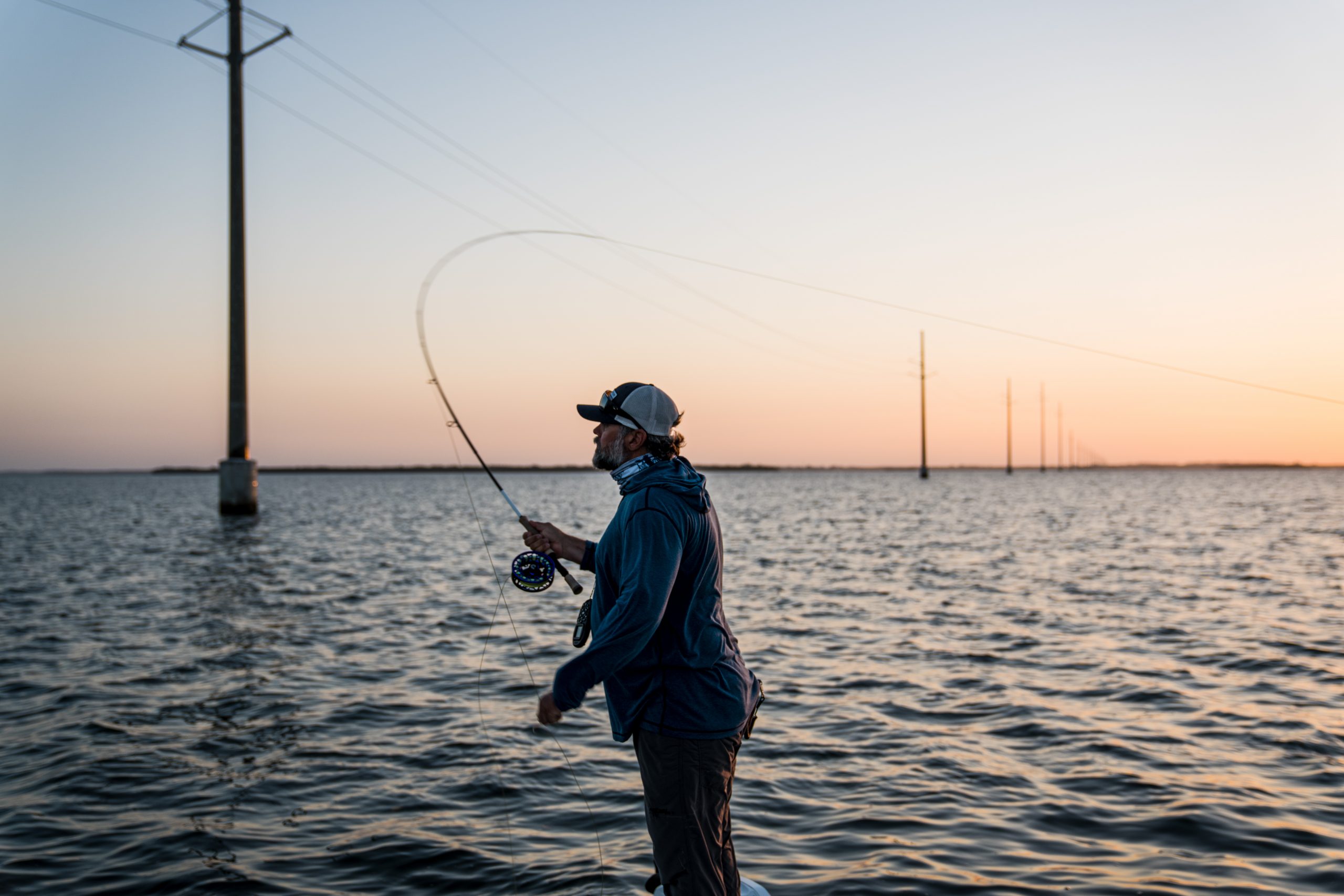 That grassroots influence at their core has contributed to landmark victories along the way. Victories like Florida Senate Bill 10 in 2017, which approved $800 million of funding for the Everglades Agricultural Area (EAA) Reservoir, a critical restoration project. Leading up to the vote on that bill, they rallied hundreds of people, organized letter-writing campaigns and encouraged everyone to call their legislators. This year alone they've reached over 15 million people, creating unified voices from groups of environmental organizations, chambers of commerce, and the outdoor industry. A vital group effort focused on a new operations manual for Lake Okeechobee water management (LOSOM), that will control the way water in the lake is managed for the next ten years.  
Since then, with the help of their supporters, they've been able to expose and thwart several attempts to derail progress by special interests, have continued to push for policy reform, and have seen record funding allocated to water quality and Everglades restoration at both the state and federal levels Together, the captains provide and encourage the power of regular people  to demand policymakers implement long-term solutions to save the unique landscape and waterways of Florida.  
One water. One team.
At BUFF® we believe that all of us, wherever we are in the world, have a role to play in preserving our world's precious resources and protecting our planet. We all share the same seas and oceans, and we all need to be the captains of the water that sustains us. 
We want to make every day and every action count, it's why we are committed to ACT, PROTECT, CARE and DO MORE NOW. Achieving those goals is a journey, we'd like to share so that step by step we move forward together to a better future