Wheelprint Stories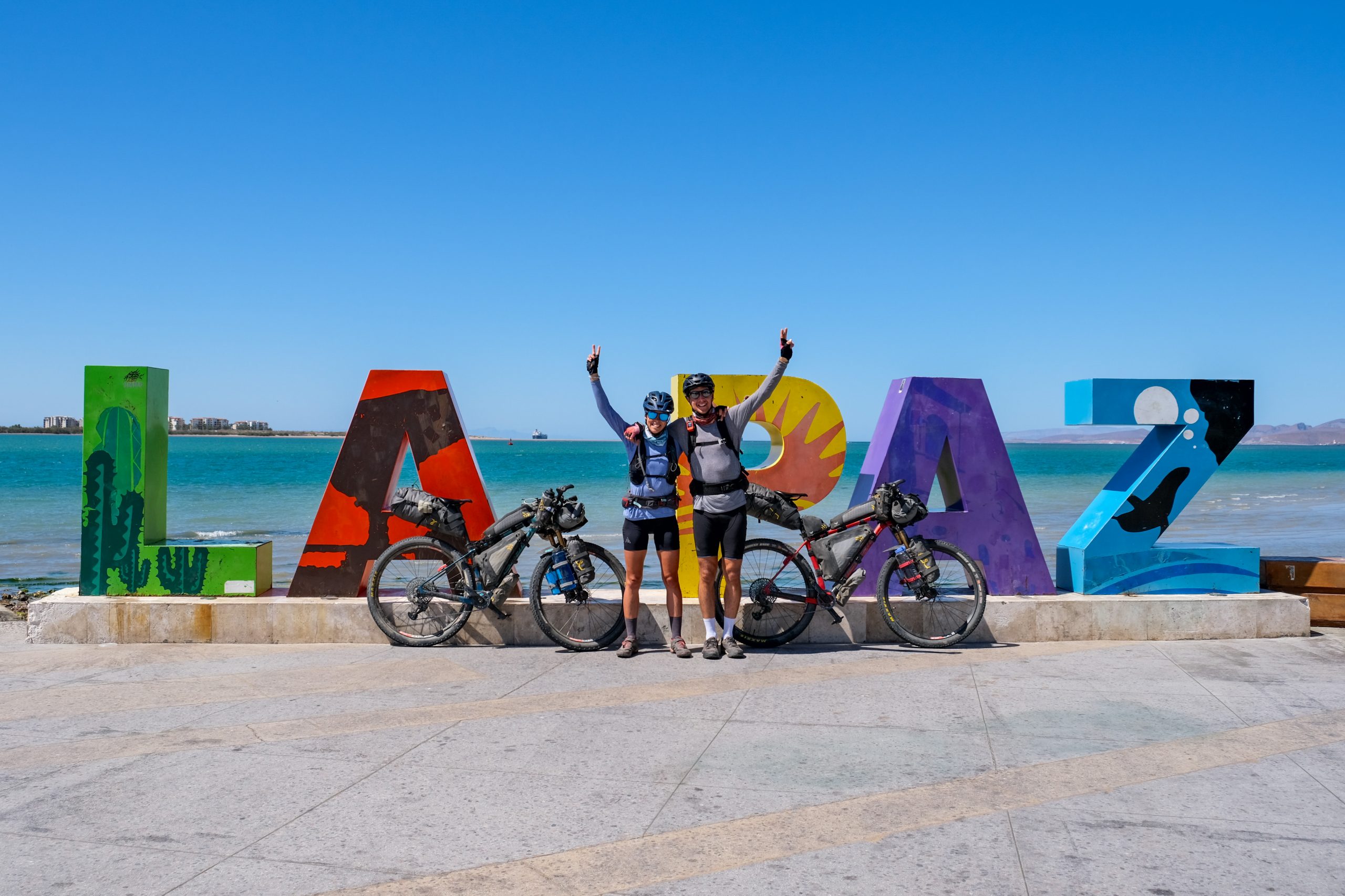 Good steady jobs, friends, family, routine – would you leave it all behind for life on the road?
In the case of Sònia Colomo, a pediatric physiotherapist, and her partner Eloi Miquel, a production engineer, their answer was a resounding yes.  Motivated by their love of bikepacking and their desire to see the world, they sold most of their possessions and set off on a quest to bikepack across every continent.  They started with the Baja Divide, which runs from San Diego, California, to San José del Cabo in Mexico.  We spoke to them after they bike-packed for 61 days across backcountry, deserts, beaches, and some serious climbs, covering 2819km. Mainly sleeping in their tent, (sometimes surrounded by coyotes), they faced health, terrain, and logistic challenges made new friends and had unforgettable experiences on the first stage of their epic adventure.
Bikepacking is for people who love to ride and want to be immersed in nature. It attracts the curious and the bold, people who love to keep their gear to a minimum and just get out there. It's about the connections you make along the way and those journeys that pare life down to the essentials of you, your bike, and the road ahead. It's at the core of our LIVE MORE NOW philosophy, one that Sónia and Eloi have taken to heart and made real.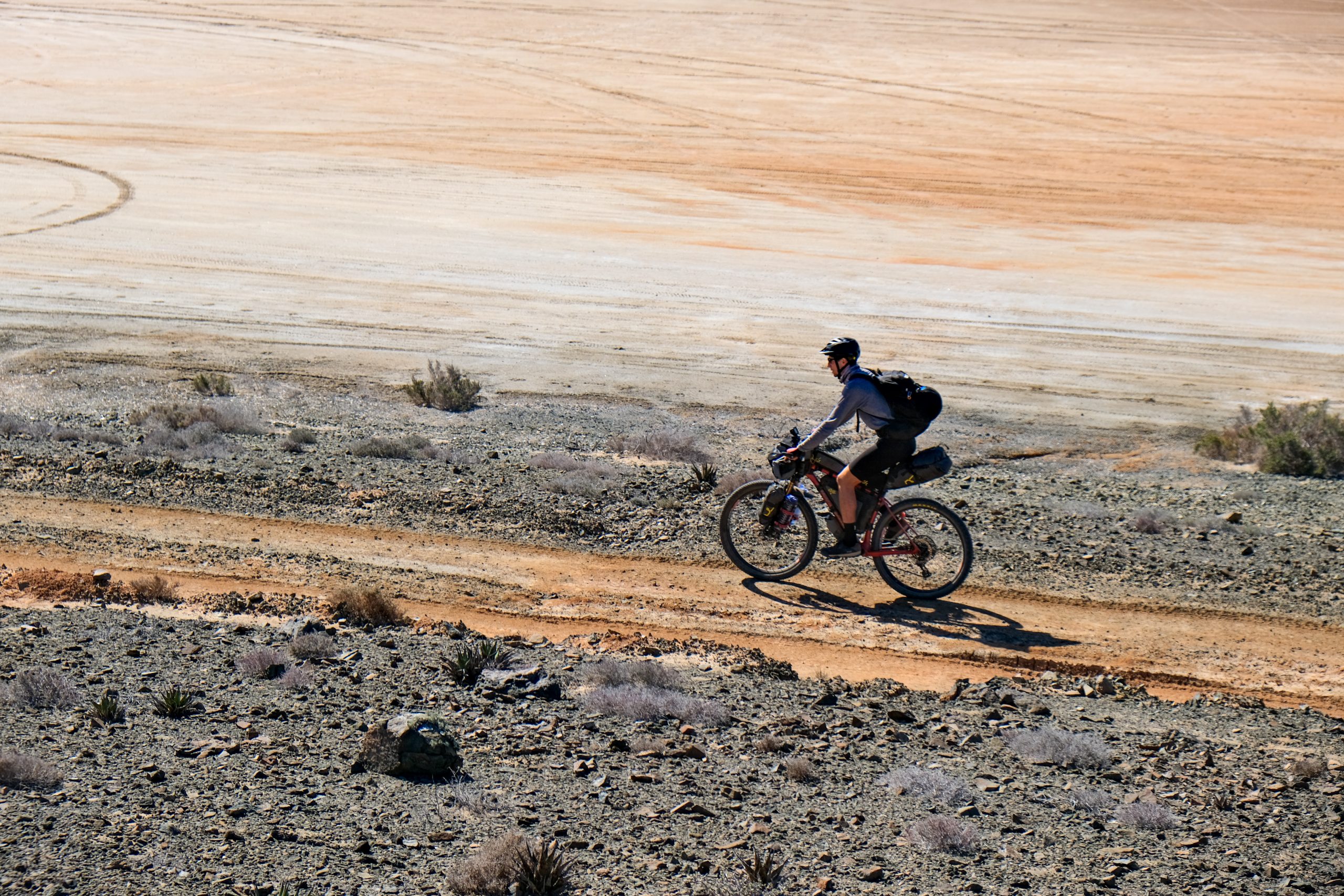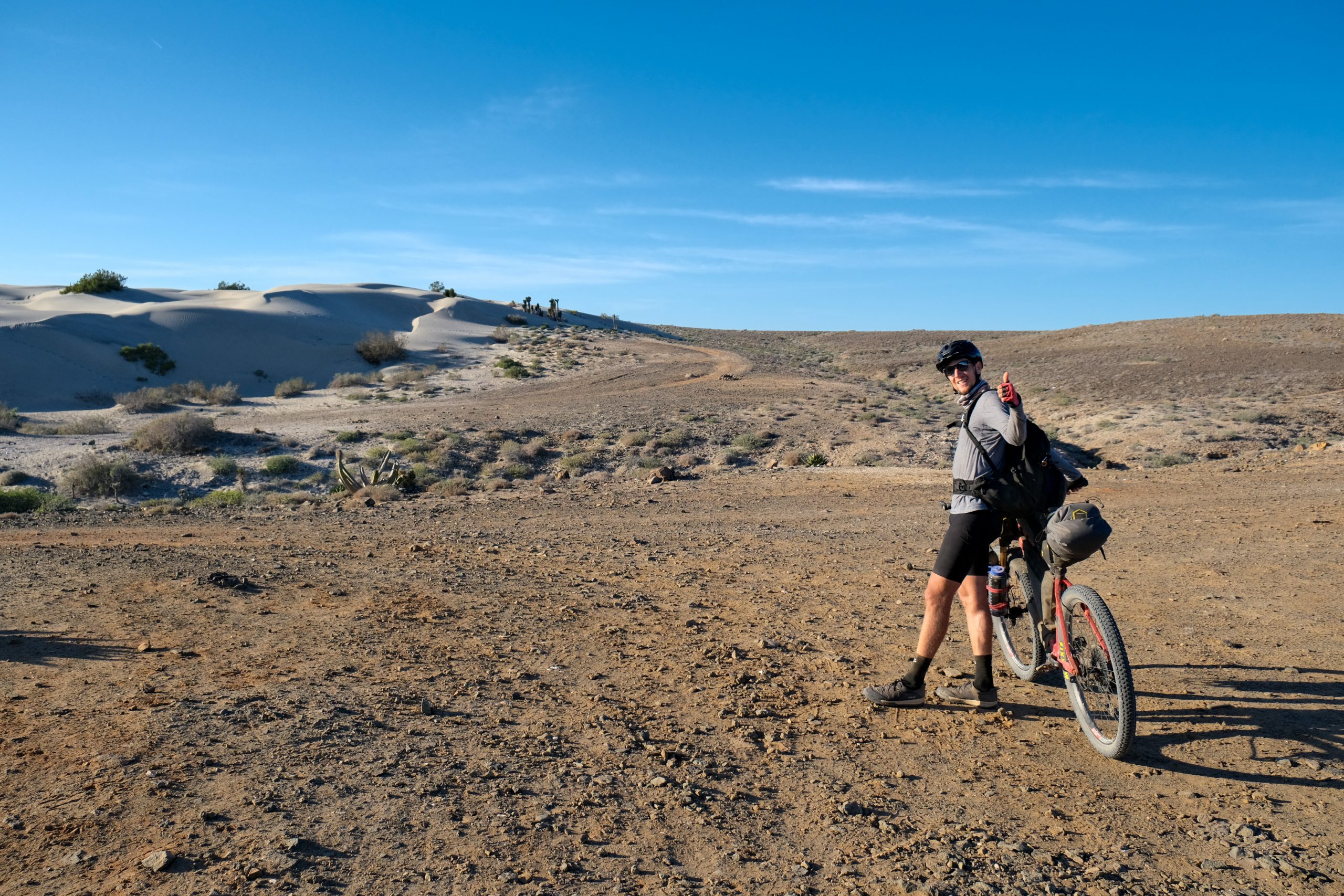 Why did you decide to make this trip?
The idea of ​​this trip had been on our minds for a long time. The day-to-day work and stress didn't give us enough free time to do what we love. The beginning of the pandemic and the fact that we had to be locked up at home without being able to go outside caused even more anxiety and a growing desire to carry out this project. Eloi and I had two jobs that we loved, and the decision to quit was not easy, but a good friend told us that someone else could do our job, but no one could make this trip for us. So here we are.
What is your motivation behind it?
Our motivation behind this project was basically to explore without time limit and be able to spend most of our time outdoors. We want to be able to get to know places and people we might not otherwise see, we want to be able to enjoy sunrises and sunsets, and we want to live more in the moment. And we were sure that the ideal pace to achieve this would be by doing it on our mountain bikes.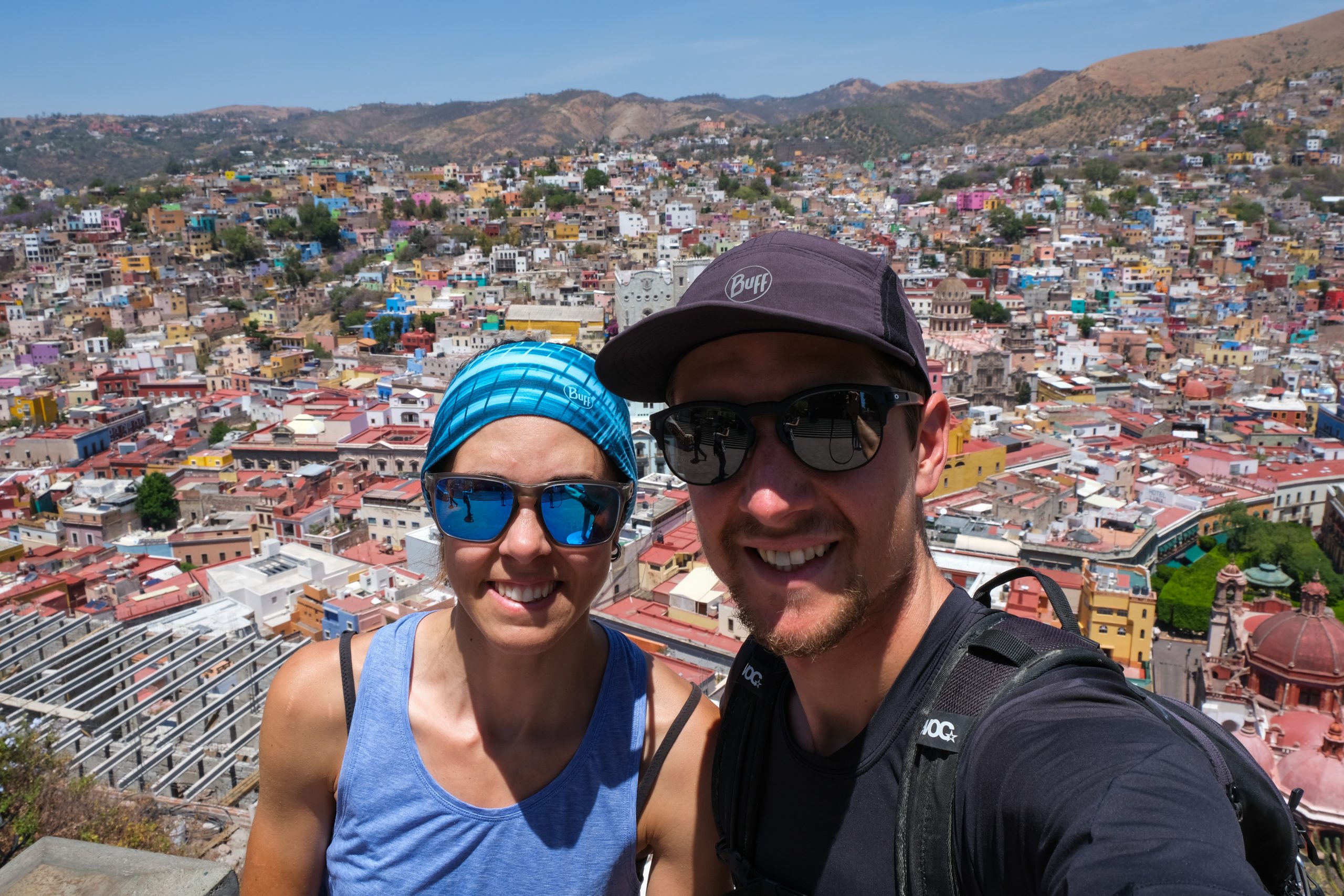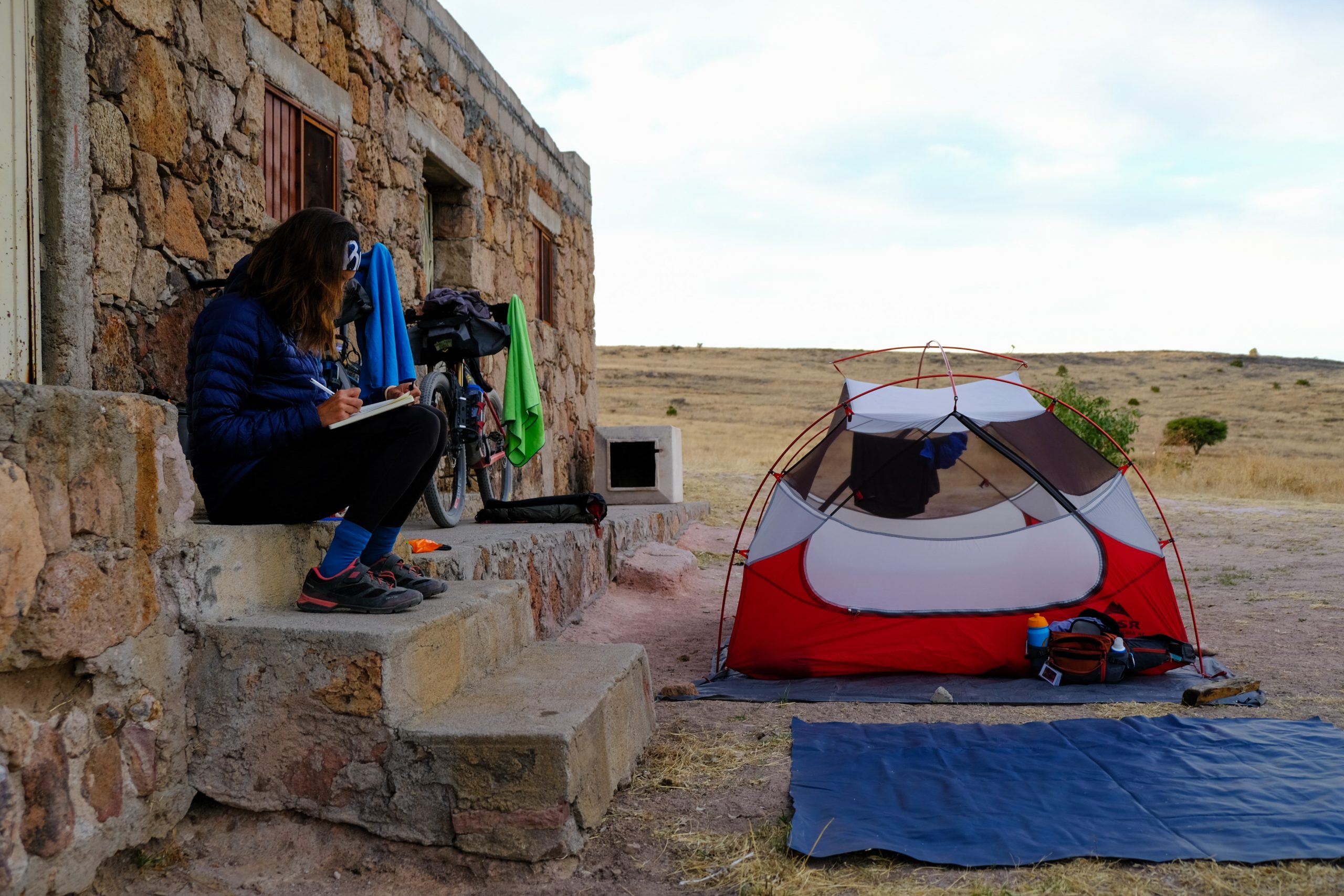 What has been the best part so far?
The best part is when we don't stick to the planned route and do something different; it always ends up being the most incredible decision you could make. For example, when we got to Punta Lobos to camp, it was off-route, but we found a group of surfers there and spent the next day surfing the clean, mellow waves of the Pacific. Another example is when we decided to change the whole route to climb the highest volcanoes in Mexico, and we ended up having a blast.
What have you learned so far from this trip?
We have learned that things sometimes turn around and don't go the way we want, and being able to adapt is the key. But we have also learned that something positive can come out of every situation because adventure is beautiful and hard in equal parts.