In her element, meet snowboarder, POW and BUFF® Ambassador Núria Castán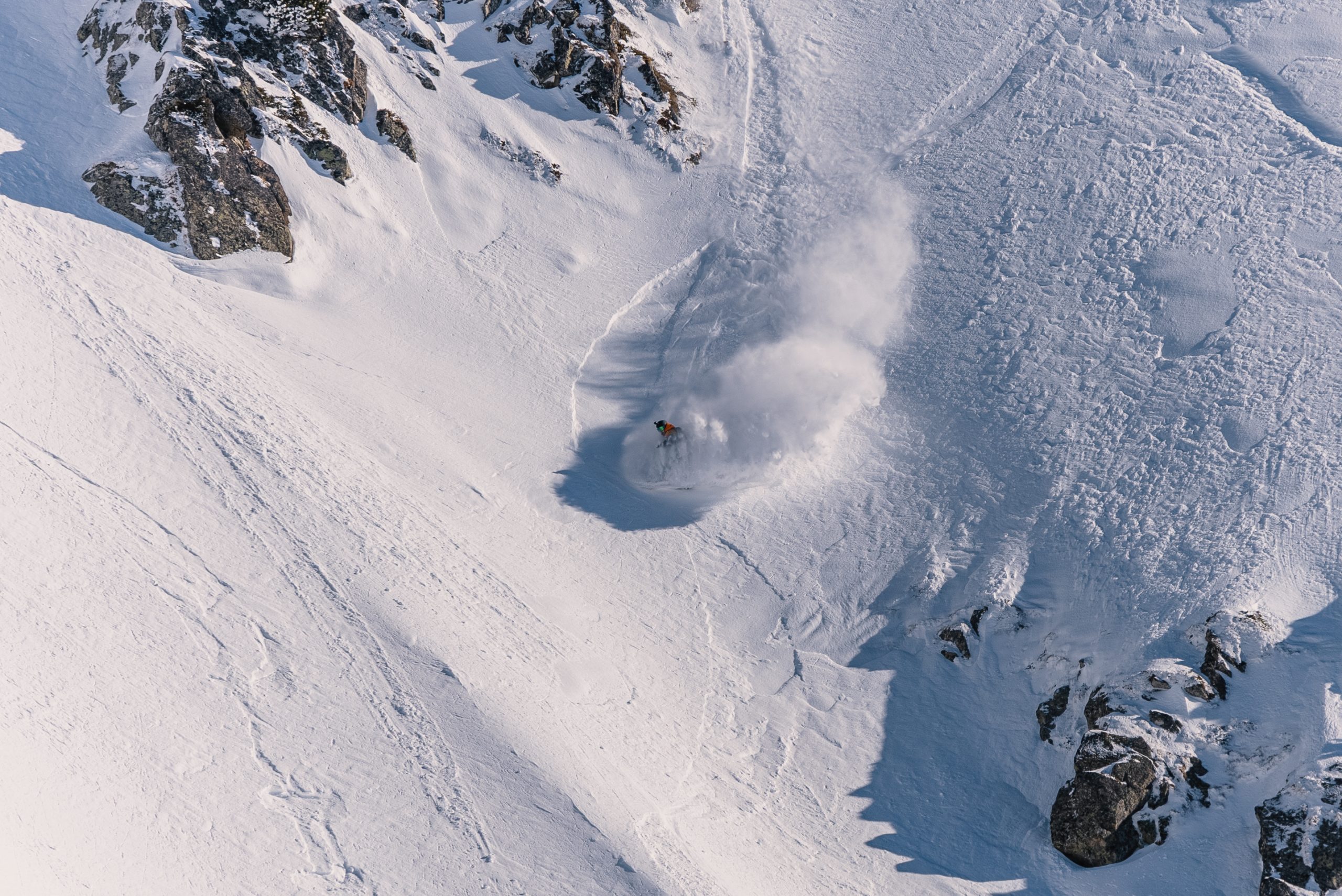 Núria Castán is the only Spanish female snowboarder on the FWT.
Photographed by
Timm Schröder
Champion snowboarder is an unusual goal when you grow up in the warmth of the Mediterranean sun, but by any standards, Núria Castán is an extraordinary 24-year-old. Aside from being the only Spanish female snowboarder on the FWT, she is a freelance graphic designer and a passionate campaigner for climate change. She talked to us from her current home base in Austria, where she is training for the 2022 FWT, her work as an ambassador for POW Austria and why she was thrilled with POW and BUFF® collaboration.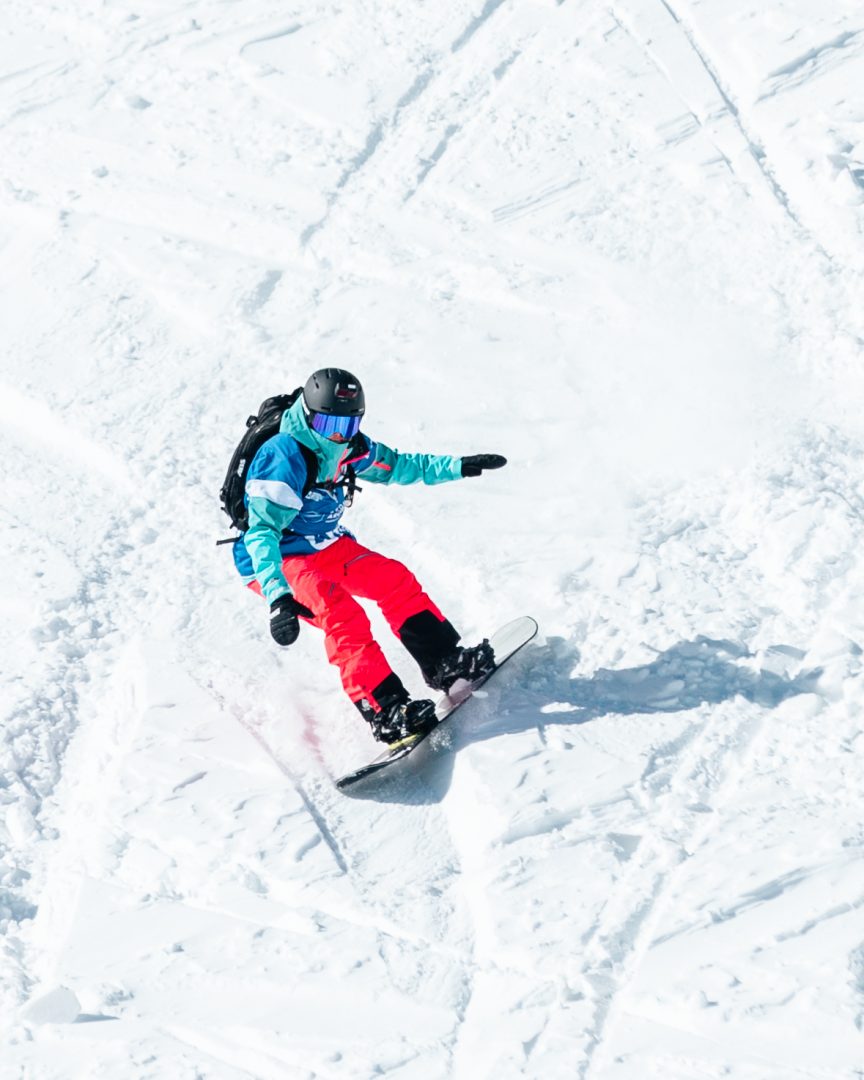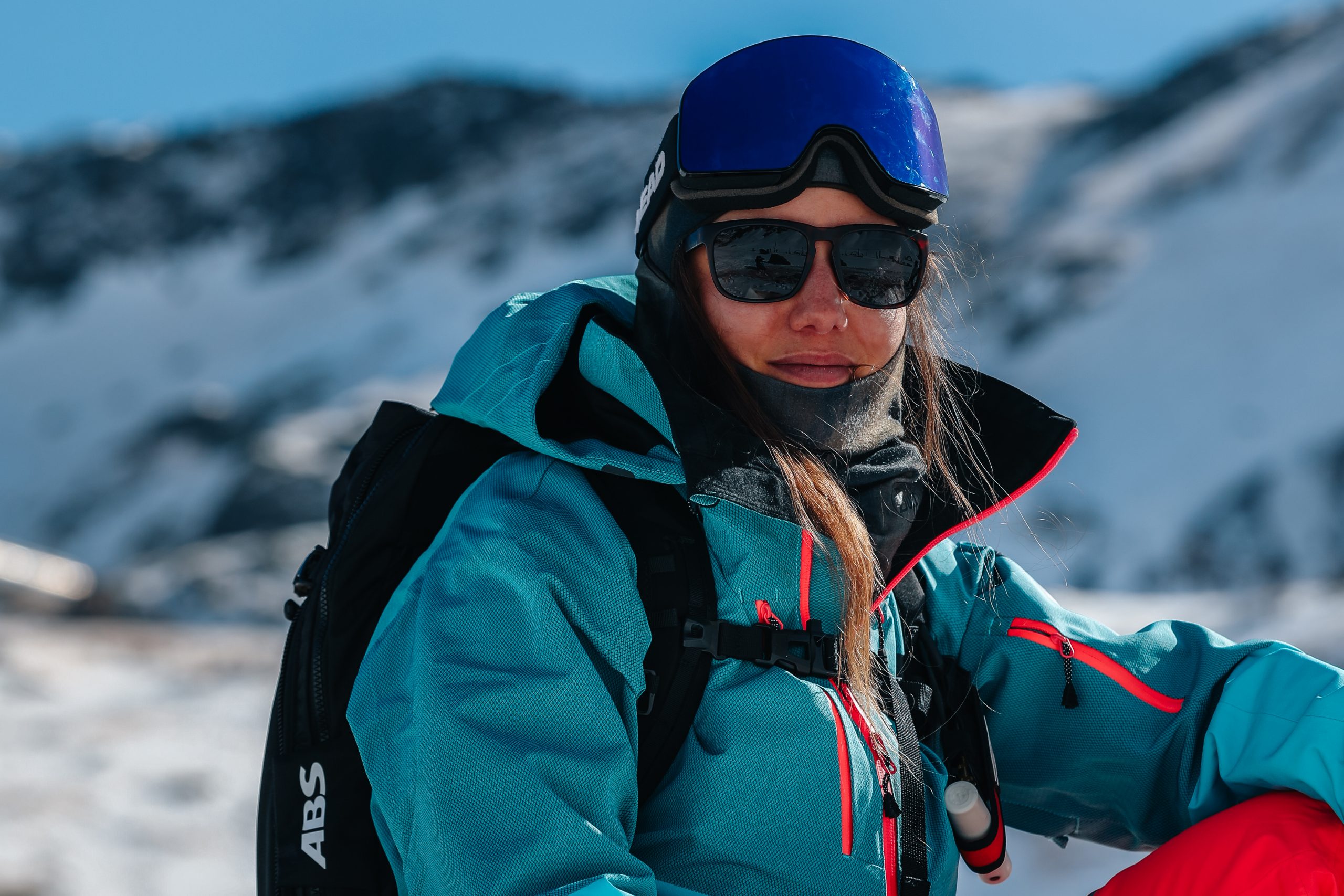 How does a young girl brought up on the sunny Mediterranean coast become one of the best snowboarders in the world?
For that, I need to thank my family as they would take us up to the Pyrenees a few times a year for weekends or short vacations and started me in ski school when I was only 3 or 4, but as a kid, I didn't think I ever imagined it would be my future. Many people in the ski and snowboard world grew up in the mountains, but I was by the beach – I guess it's that thing where you always want what you don't have. Sport and training can be therapeutic actions as well as thrilling. 
Tell me about your involvement with POW. Are you an ambassador for them as well as for BUFF®?
When I first met the POW guys and found out about their different teams across Europe, I found out there is one here in Austria where I am living, so I am delighted to be involved. Last year I worked on a film called Innsbruck Powder People that encourages people to get to the ski resorts using public transport instead of cars or at least carpooling, and that's just the start of how we can change things from a sports perspective. The theme is Ski Local Think Global, and as part of that, other snowboarders from the FWT and I decided to travel to all the stops we could by train to compete, which was a bit of an epic adventure but fun and important to show that it can be done.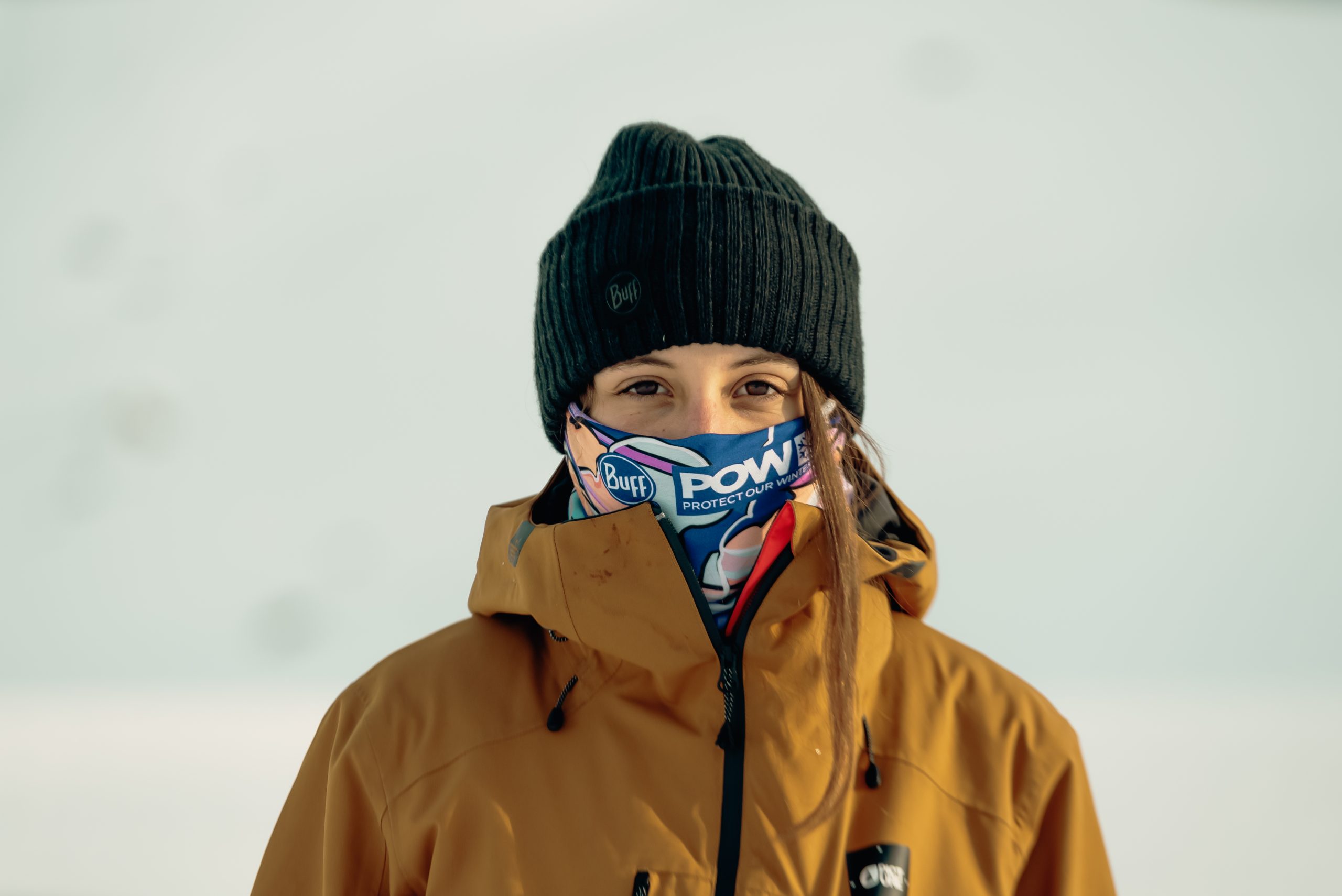 Aside from public transport, what are the other environmental issues you are passionate about?
Outside of snowboarding, I studied graphic design, and for my final year thesis, I worked on a project about the trash left behind at one particular ski resort and created an awareness campaign. That was a real eye-opener for me. Doing that project woke me up in a way, and since then, I've been much more active and conscious about my actions. It's also what led me to the Good Karma Projects, an environmental group in Spain. They also work with DOS MANOS, another project that BUFF® is involved with on beach cleanups and education around plastics in the ocean. 
The flag you now have on your wall and the one we see in the images is a design called Elements by outdoor artist Jessa Gilbert. What does the design mean to you?
I loved all the designs in this series and because I am from the Mediterranean and am also passionate about plastic pollution in the sea and microplastics on our beaches, the name Elements is a good one. It makes me think of all the elements of the natural world that I care about. I have the flag on my wall now, here at home. I love it.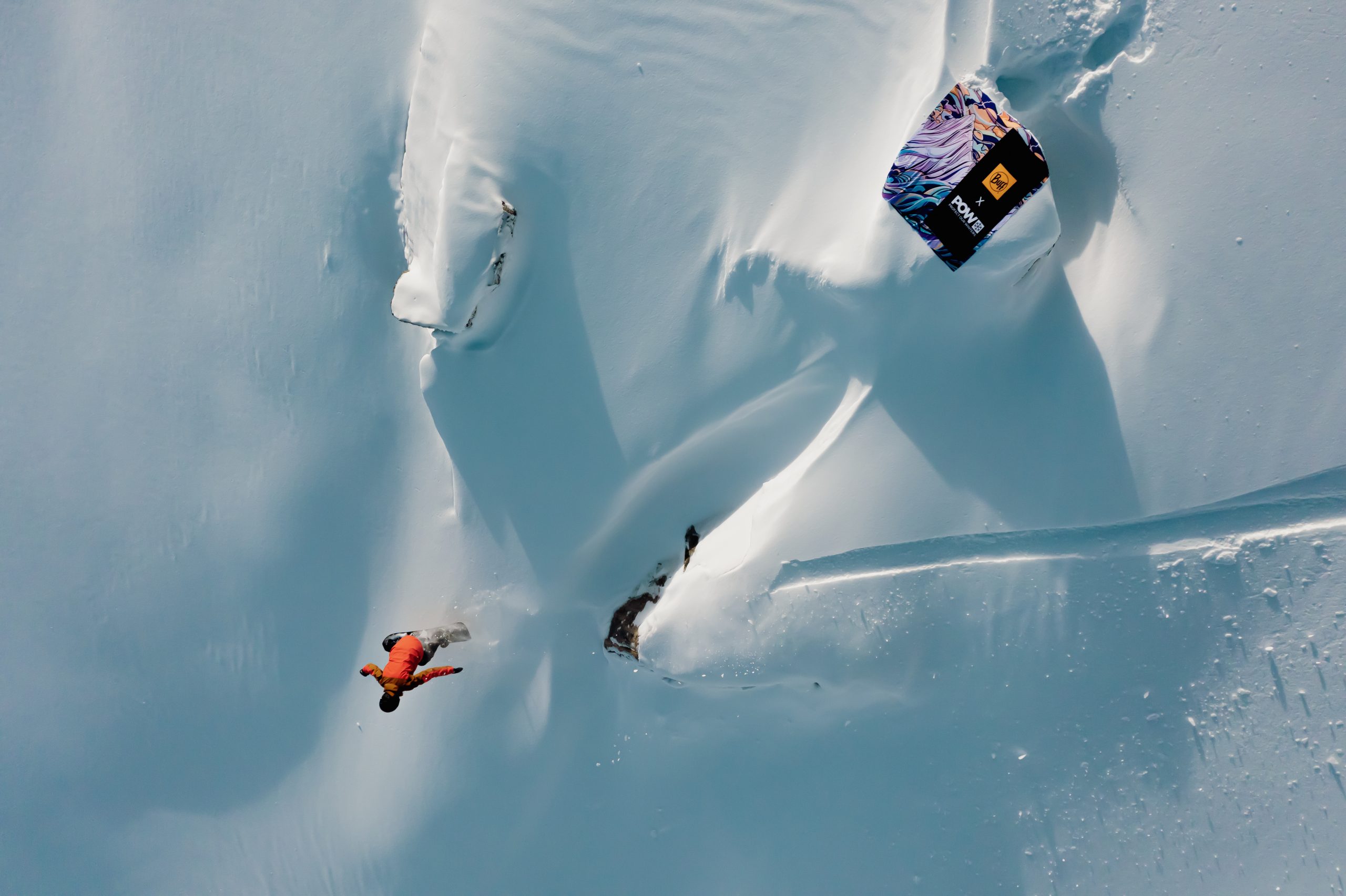 As a 24-year-old, do you feel your generation is better informed and more demanding of brands?
I hope so! Brands are a part of my professional life, so I am very particular about who I want to represent. I was happy when my BUFF® products arrived to see recyclable packaging. I do my research about each sponsor and sustainability and only work with people I share values with. I think more and more people are conscious of that when they buy things. So it's good for me to talk about this stuff and learn from the other athletes and people who are part of POW. But, of course, it's not just about brands; it is about politics and governments and understanding that not every country has the same resources or education. It's not just about what we buy either. It's how we travel, what we eat. I'm not a vegetarian, but I eat a lot less meat now than I did growing up, and it's all those things that used to be unusual that to my generation are just normal changes and decisions to make. 
Pessimist or optimist?
A bit of both. I firmly believe there is always something we can do! We are all in this together, so let's change it! However, on the pessimist side, I worry that my kids' kids might not be able to enjoy the snow at all. But at the same time, we mustn't just report the bad news and fall into depression because there are a lot of things we can do to make a difference, and people need to hear about those things to help them stay motivated, so I want to hold on to hope and to read about the good things being done too. There are so many small organizations doing amazing things and collaborating instead of competing, which keeps up my optimism.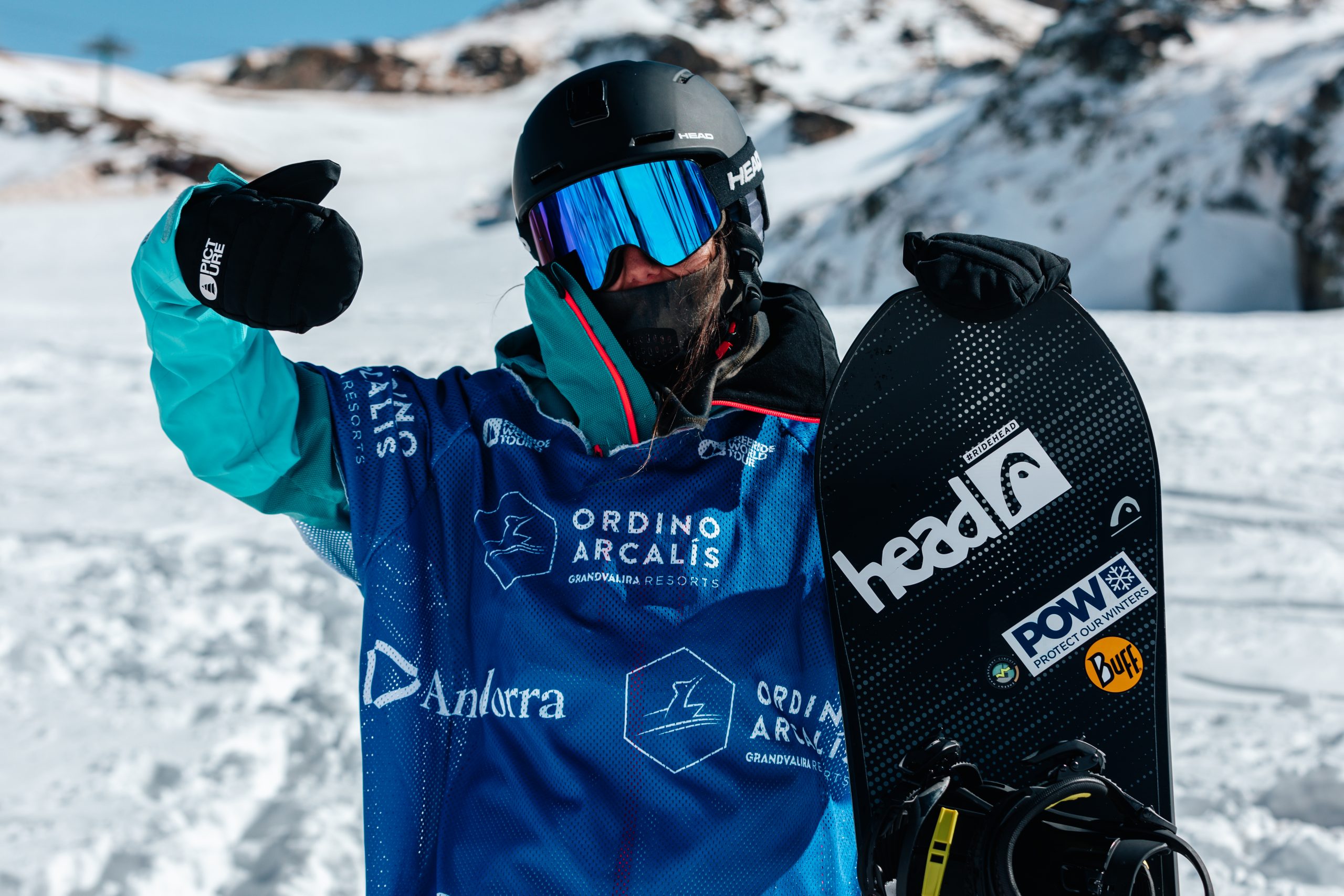 What's next, and where can we follow your adventures in both sport and sustainability?
I am super stoked for the start of the FWT this year; I have a wild card for the opening event on January 22nd, and it's happening in Spain for the first time, so my home crowd makes it special. I will also be featured in a series of episodes on a program called Temps de Neu in Spain. I'm pleased to have this big platform to reach people and get the message out about sustainability.