ANDREU SIMÓN AYMERICH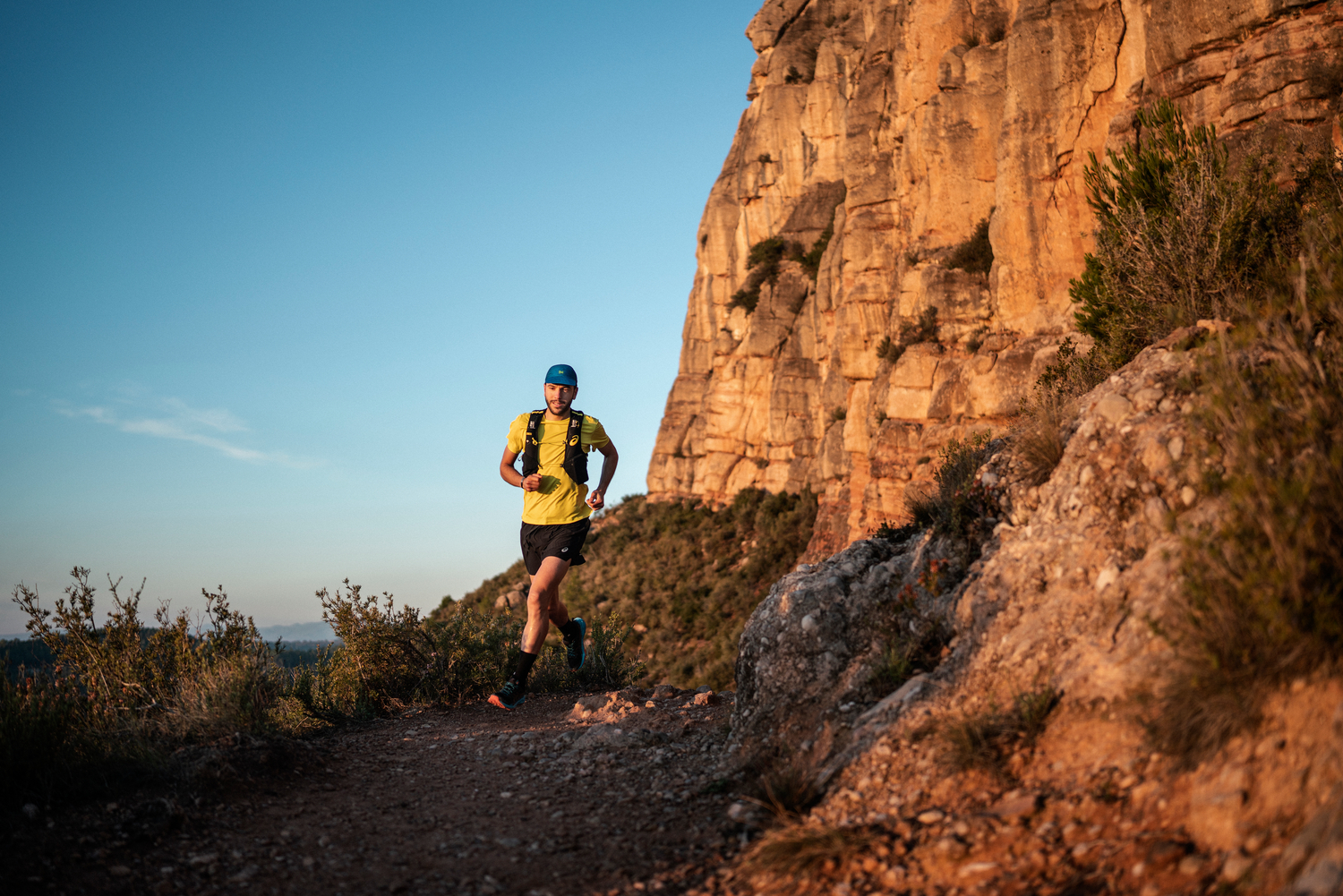 At home at almost any distance,  BUFF® athlete Andreu Simón Aymerich, winner of this year's TransGrancanaria classic (having already won the marathon in 2020 and 2021), is a man who seems to thrive on challenge– a useful skill for any athlete but a vital one for Andreu who was diagnosed with Type I Diabetes in his teens. His diagnosis meant he had to give up his dream of being a firefighter. Still, instead of allowing his condition to define him, he chose to redefine his limits and running became his way to feel control of his body. Running became his escape, offering him a sense of freedom that diabetes couldn't take away. In the beginning, he simply enjoyed exploring and moving his body with joy,  but it soon became evident that he had natural talent as a runner. In the last few years, he has established himself as a major force in trail running. He has been the Spanish Ultrachampion, part of the Spanish World Championship team, set a course record in the Val d'Aran by UTMB, and last December became the first non-French winner of the Sainté Lyon.
I don't like to focus on a single distance; my goals are never to get bored with running and to always look for challenges that inspire me."
His ability to compete at different distances and his impressive collection of podium places are always set against a background of managing his diabetes. Closely monitoring his diet and wearing a monitor that can alert him to his changing blood sugar levels during races that can last 8-10 hours. It's a constant balancing act that means he must always carry insulin pens along with his energy gels. In his recently published book The Sugar Marathon, he has captured the rollercoaster of highs and lows of living with diabetes while competing at the highest levels of his sport.  Sometimes, even with the best of preparations, the unpredictable nature of diabetes will still strike. At the 2019 World Championships, he suffered a sugar spike just a few kilometers from the finish line.  
Diabetes is, however, just one of the challenges in his life as he recently became a Father.  A different kind of challenge this time, though at least this one is full of joy and came with some paternity leave from his day job at the City Council of Sant Sadurní d'Anoia (Barcelona), allowing him to balance his training schedule better.  
UTMB is the queen of events, and it's where I can prove myself. My sports dream would be to be on the podium at the three main races of UTMB."
Looking ahead, Andreu's focus is firmly fixed on Chamonix at the end of August. This year, he is competing again in the CCC,  having finished 6th last year; he is hoping for a podium place this time. We will be cheering him on in his first UTMB as a father and as he continues to inspire people with his ability to overcome every challenge along the way.