Discover the Benefits of Camping
Camping is always an adventure, whether it goes to plan or ends in disaster, camping creates the best memories. Memories are just a side effect of the incredible benefits of camping you can experience. Preparing for your trip you need the right camping gear. The right headgear and accessories are just as important as the sweet treats you'll be snacking on around the campfire. Whether it is a woolly hat for the evening chill or a neat trucker cap to keep the sun off your face, we have some brilliant accessories to add to your camping gear.
If you've never been camping or need a refresher on why you should pack your camping gear and get outside, then keep reading.
Reconnect with your friends and family outdoors
Thanks to social media and the endless messaging apps out there, it is often thought we are more connected than ever. But how often do our phones, laptops and tablets provide a distraction when in the presence of our friends and family? Often, we bet. The benefits of camping with your friends and family mean less distractions and more authentic connections. Enjoy talking and cracking jokes around a campfire, laugh as you struggle to get your camping gear organised, share stories and reconnect with one another. Whether it is a trip into wild nature or to an organised campground, the memories made will last a lifetime.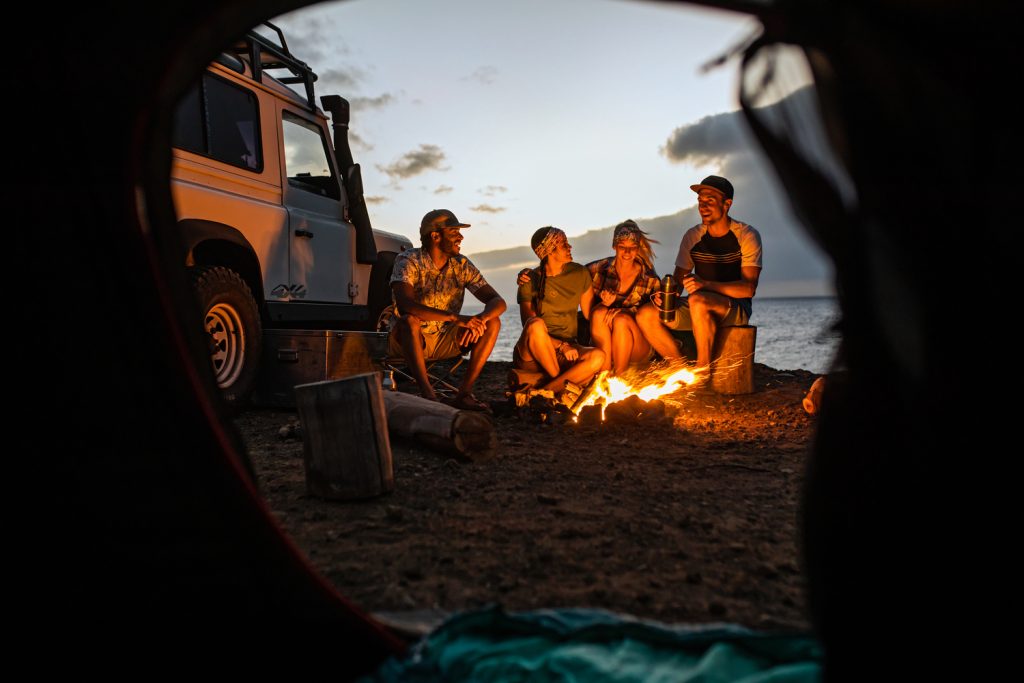 Explore your adventurous side and reconnect with nature
around and you get to enjoy the silence of nature. The benefits of camping in the great outdoors is that there is plenty of room! You don't have to pitch up near anyone else, so find your adventurous side and seek out hidden places, summit peaks and beautiful lake beaches. Once you've set up your camping gear, soak in the benefits of camping outside and reconnect with nature. Watch the sun go down as the water laps against the shore, wake up to the sound of birds singing and watch the sun come up while sipping coffee.
You'll soon find that the benefits of camping in nature will have left you refreshed, happier and coming home with stories to tell.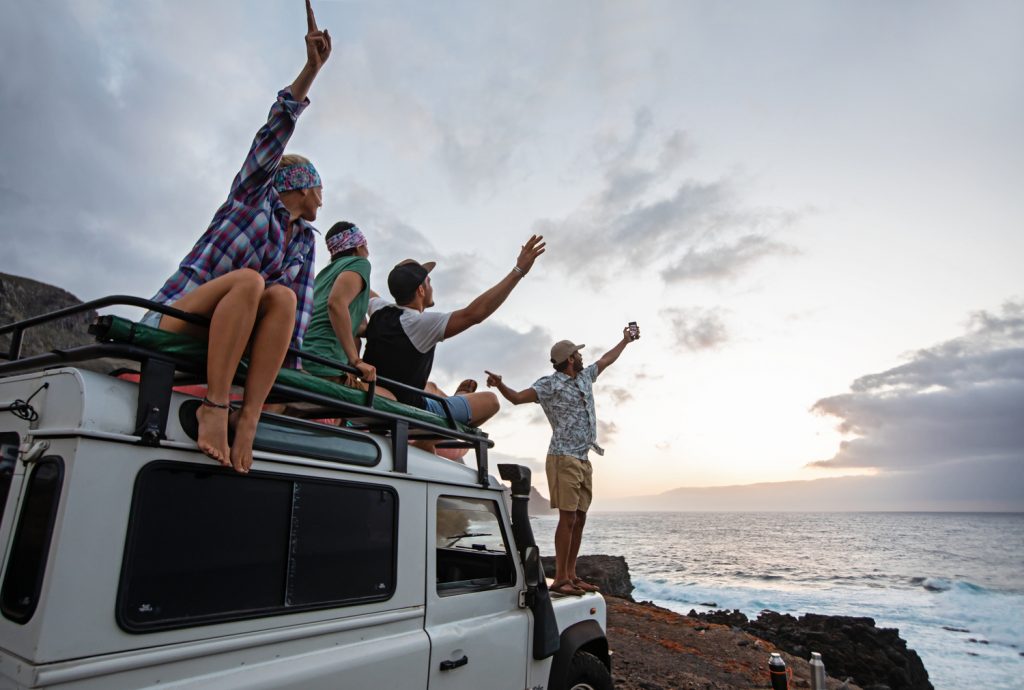 Embrace new challenges
There is never a dull moment when it comes to camping, no two trips are the same and all have different challenges. Whether it's dealing with a leak in the tent or trying to put your camping gear up in windy conditions you'll get through it. Did someone forget to pack the snacks or morning coffee? You'll laugh about it. New experiences keep our brains focused and energised but they also give us stories to tell and unforgettable memories. We all have stories from camping trips that we can laugh at now.
Benefits of camping include learning new skills
Camping adventures are filled with skill building, without meaning to be! From building and lighting a good fire, catching dinner, setting up your camping gear and pitching your tent. These are just a few great skills to learn and ones you'll never forget. There is nothing more empowering than learning how to pitch your tent and then do it alone with no help. Being able to build an epic bonfire and seating area is an important skill to learn, it's the social area after all. The benefits of camping skills open the doors to taking bigger and more off grid adventures, where you'll be able to fend for yourself outdoors. But the best thing about learning new skills is that you'll have a great time doing it, lots of laughs and bond with the people teaching you.
The benefits of camping are endless, it is an activity which can be done in any weather, if you're brave enough. With the right camping gear, it can be fun, comfortable and life changing. The stories of these adventures will be told over dinners and the relationships you build from these adventures will be strong. So, if you haven't already, go outside and explore the benefits of camping for yourself.