CREATING BEYOND BEGBIE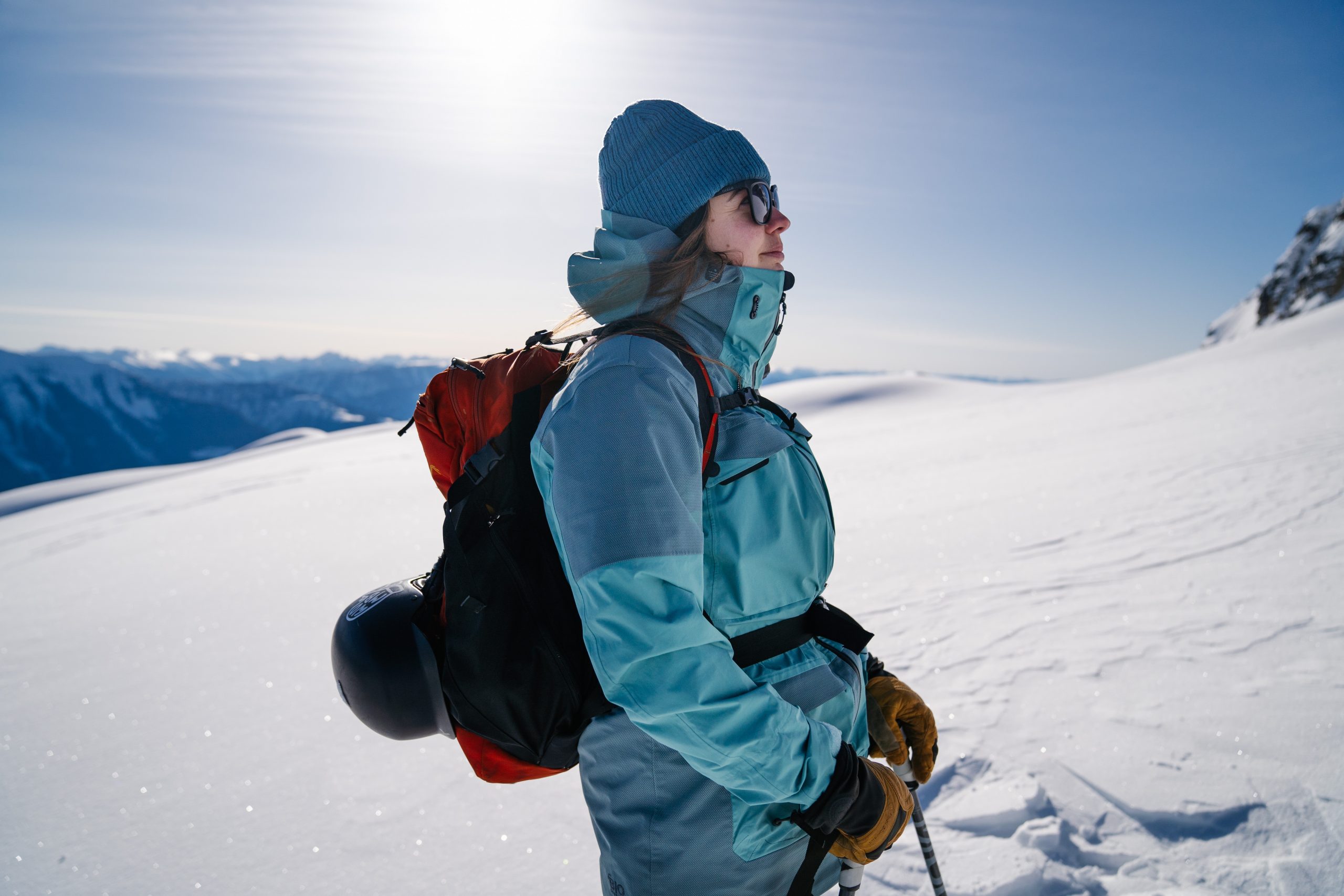 Words by
Nat Segal and Nahanni Mckay
Nahanni Mckay is a Metis-Cree artist and photographer based in Banff, Canada, part of Treaty 7 Territory. Born and raised in the Rockies, her creative practice has focused on National Parks in Canada and the human impact on surrounding natural environments. Growing up in Banff National Park, Nahanni understands the relationship between tourism and wildlife. Her work expresses the need to learn to coexist in order to prevent further harm to the animals. 
Nat Segal, recently collaborated with Nahanni on a short film, Beyond Begbie, which explores the history of the land and its shared significance to Indigenous groups and mountain sports enthusiasts. Nat is a professional skier and producer hailing from Melbourne, Australia now based in Revelstoke, BC. She's known for her high energy, adventurous spirit and driven personality. Nat aims to use her unique skills and love storytelling to inspire audiences, motivate positive action and bring communities together through film, media content and editorial.
Nahanni's exploration and artwork inspired part of the story.
Could you tell me about your art practice (photography, beading, etc) and how your journey to become a professional artist?
My creative practice has focused on National Parks in Canada and how national parks in general are a colonial structure.  My work also focuses on the human impact on surrounding natural environments as well as the decolonization of land.
I see myself as a wildlife photographer but the only animals are ghosts. I try to use my photography to bring awareness of the need to coexist with wildlife to prevent further harm to the land we reside on. 
My journey started like every photographer from Banff taking photos of mountains, but after attending university I found myself wanting to explore the darker side of the mountains.
In 2020, you began a personal exploration of the traditional mountain names around Banff, could you talk about that experience and how it impacted your art practice?
A lot of mountains in the Canadian Rockies are named after colonizers who were seen as "early explorers". Reclaiming the beauty and respect of the mountains I combined my colonial practice,  photography, and my Indigenous practice, beading. Beading over my photographs in a way to represent decolonized mountains.
This town is full of rich settler history…. Literally. I want to explore these people who were put on a pedestal…. They in their honesty are colonizers.
The structural components of my piece are made of canvas and glass beads all of which are fairly new materials for me. During the production of this piece I will learn to employ these materials and have gained modest confidence in using beading needles.
Expanding my knowledge of materials is necessary to continue pushing my work in new directions and to make sure I'm not limiting myself to photography.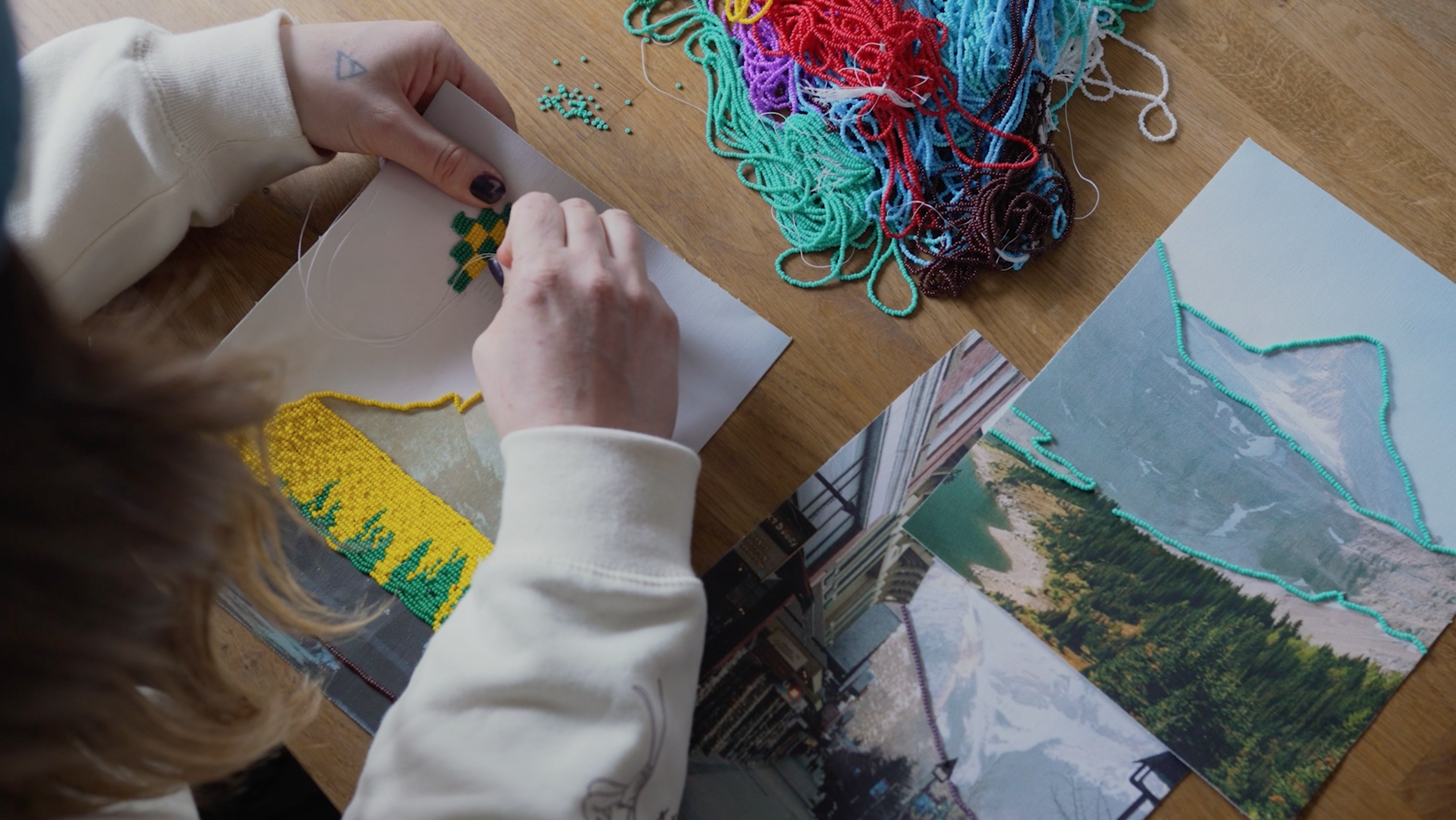 How would you like to see the outdoor community respond to discussion brought up in your artwork and our film Beyond Begbie?
Chill out.
These mountain names came from people who had an ego. Idolizing mountaineers who claim to have first ascents are the reason these incredible landscapes have dark history to them.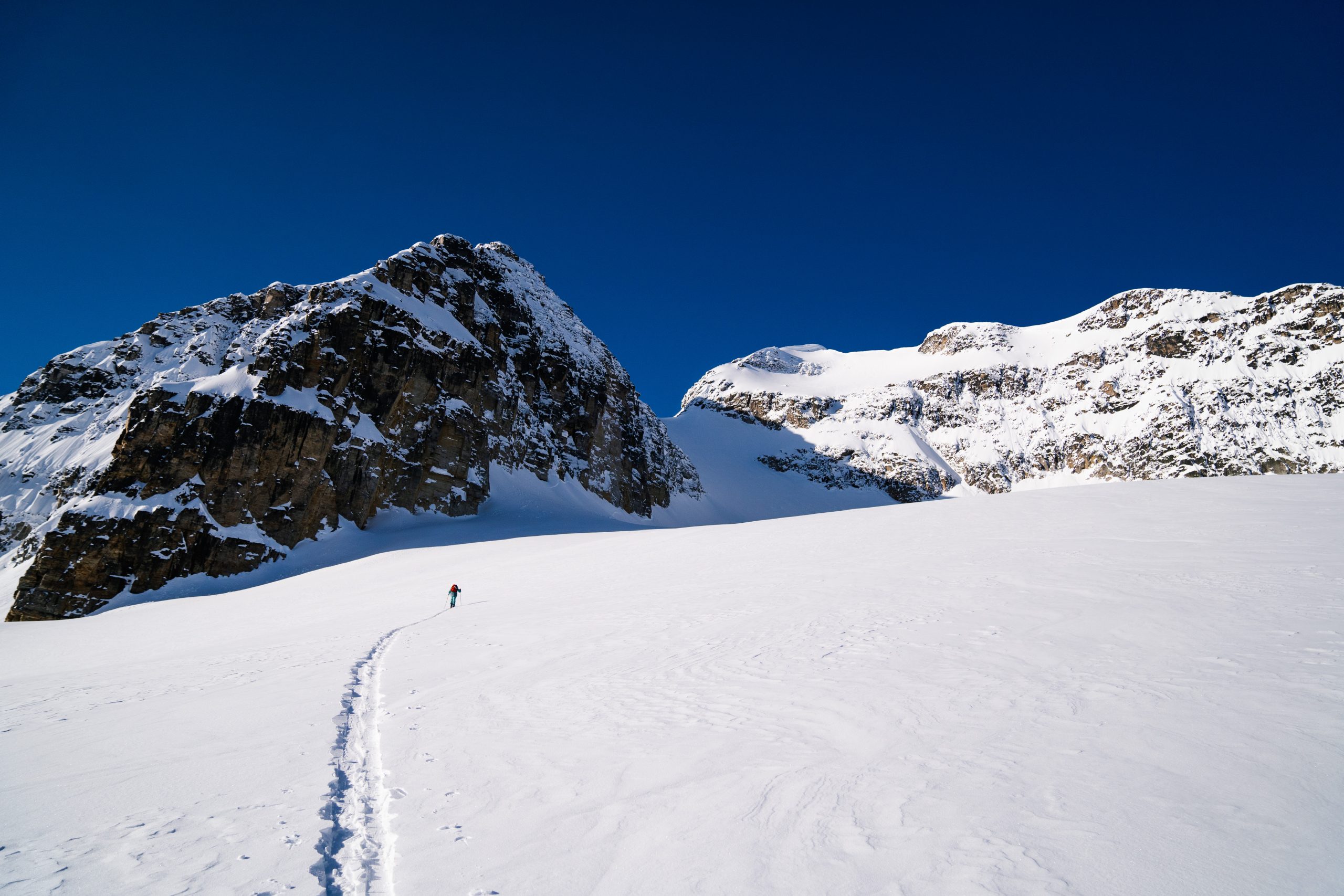 As well as fighting for decolonization of the mountains, you are quite vocal about issues such as cultural appropriation and respect. How can our community ensure that we are supporting this type of change and activism?
Growing up in Banff I have immense privilege and I want to use it to uplift the voices of not only Indigenous people but the community of the Bow Valley who are doing great things for the outdoor industry. Making this white space more inclusive to everyone. 
Everyone should be able to enjoy the mountains and it is the people that live here, especially the corporations and big businesses such as ski hill owners, who have the most responsibility to help create these spaces and not gatekeep them.