Embracing The New Normality
Waking up to a new year in 2020 none of us were prepared for a pandemic. Most of us had big plans for this year, bucket lists to continue ticking and occasions to celebrate. But for the last few months most people around the world have been in lockdown. The coronavirus is the main topic of conversation daily and has changed how we live, shop, exercise, socialise and so much more. Now restrictions are being lifted we are being thrown into the new phase of the pandemic, the new normality. For many of us around the world, this means face masks have become mandatory to wear in social settings.
Embracing a new normality of face masks is a strange concept to many of us. Most of us would have never worn one before. For me, I wasn't keen on having a large collection of disposable face masks. But I liked the idea of a reusable one, so when BUFF® came out with their latest design I was stoked, I love the brand! Working for BUFF® as a writer I got to try out their new face mask design and honestly, these are the reasons I love it.
It is more environmentally friendly than disposable masks
The pandemic makes it easy to put the environment on the back burner for now. But disposable face masks are going to be a huge environmental problem once this begins to clear. Being environmentally conscious and sustainable is important to me. BUFF® face masks are reusable, which is a great start, they are also made from recycled material. If you're like me and want to do your best during this pandemic but don't want to contribute to huge environmental mess after it is over, this a mask you'll be happy to wear.
The BUFF® Filter Mask is comfortable!
Instead of having thin elastic loops around my ears, these face masks are secured on my head and around my neck. This is way more comfortable. When I put the mask on the straps stretch and adjust, which means it fits my small head without sliding off. It also means no pressure points or sore ears. So, when I'm at work, walking the dog or doing my local shop it is comfortable. I can wear this honestly all day without feeling pressure points. Having a comfortable face mask is just as good as wearing jeans that fit you. I'm not left with marks on my face or head and now that the new normality mandates face masks, it is great to have one so comfortable, you might forget you're wearing it.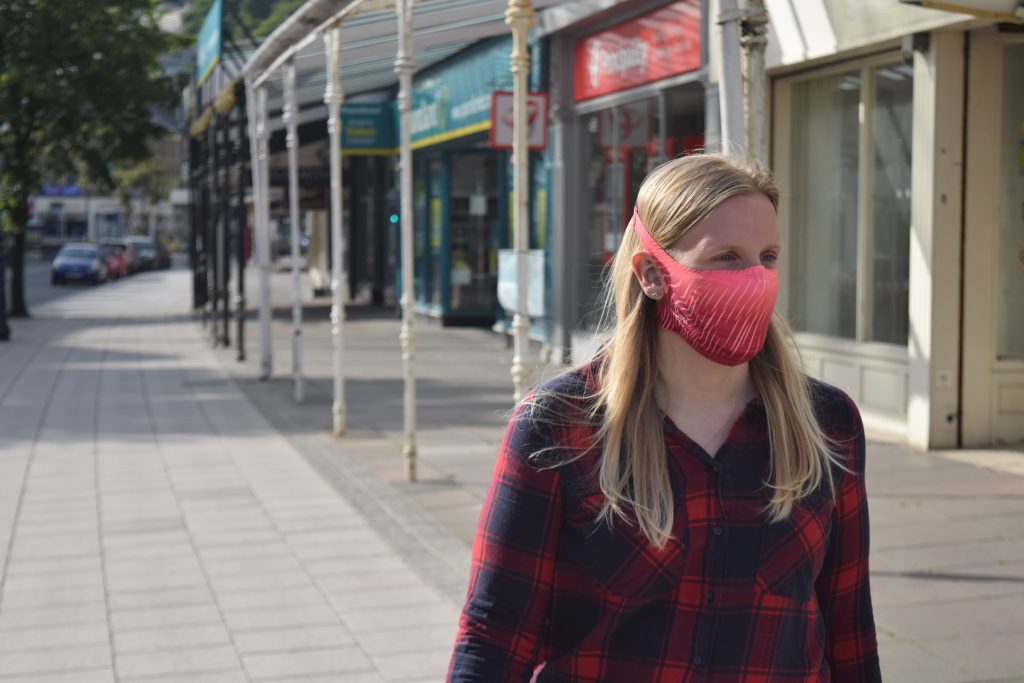 When I go to the supermarket, I don't have to worry
Going to the shops is one of the places you're encouraged, if not required to wear a face mask. It is a place we are likely to get close to people we don't know. Meet those that are elderly and need shielding but also need to shop. Now I have my face mask, I keep it on me all the time and can easily whip it on before standing in line for the supermarket. Being considerate to other people is a huge reason face masks are the new normality; they are there to protect others who may be more vulnerable than me.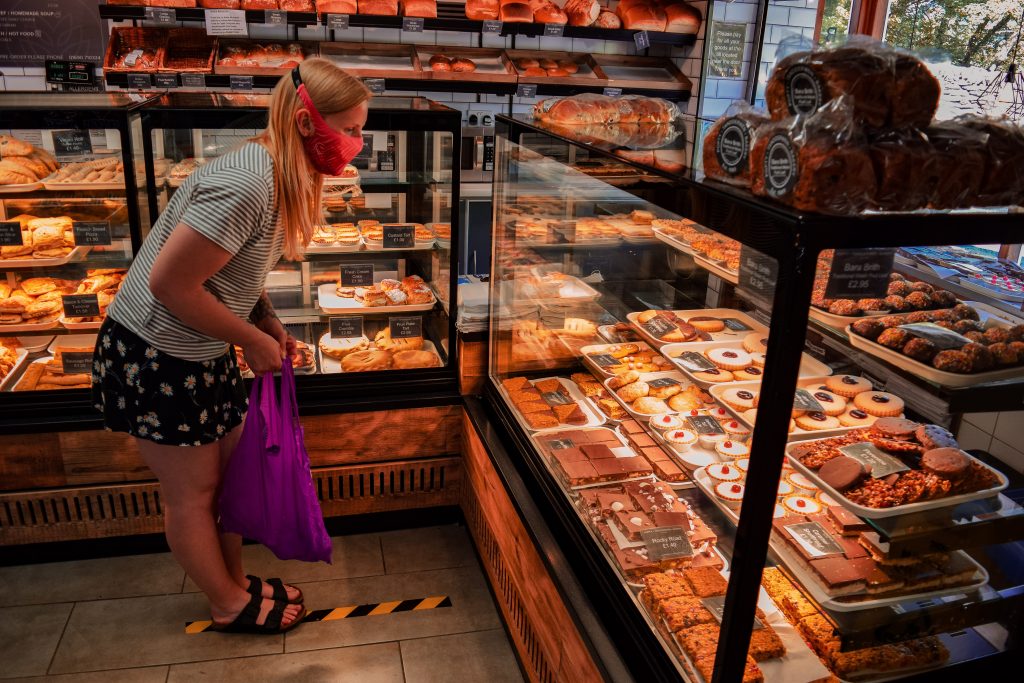 I can breathe properly with the BUFF® Filter Mask
In winter when you wrap your scarf up over your mouth and nose to keep warm, it's warm, but hard to breathe. It's also hot and sweaty right? It doesn't feel nice at all. Now imagine wearing that scarf in summer, yuck, right? When wearing the disposable masks before trying the BUFF® Filter Mask, this is how I felt. Now that I've tried the face masks from BUFF® I'll never go back. It makes life easy when wearing a face mask, I don't notice it much after wearing it for a while and I don't take it off and have a hot and sweaty chin. So, when I take my dog for a walk in 25-degree heat or go trail running I can still breathe normally.
It is perfect if you have an active life or outdoor life
I love trail running, hiking, exploring my local city and getting outside in general. I was curious if I would still love all these things if I had to wear a face mask while doing them. It is a strange adjustment but honestly, you get used to it. As I've mentioned previously the mask is comfortable, you can breathe in it and really, that is all you need when running, walking the dog, or hiking outside. Being in lockdown for months a lot of my active life has had to be put on the back burner. But now, wearing my BUFF® Filter Mask, which is designed with people like me in mind, I can get back into the outdoor life I love!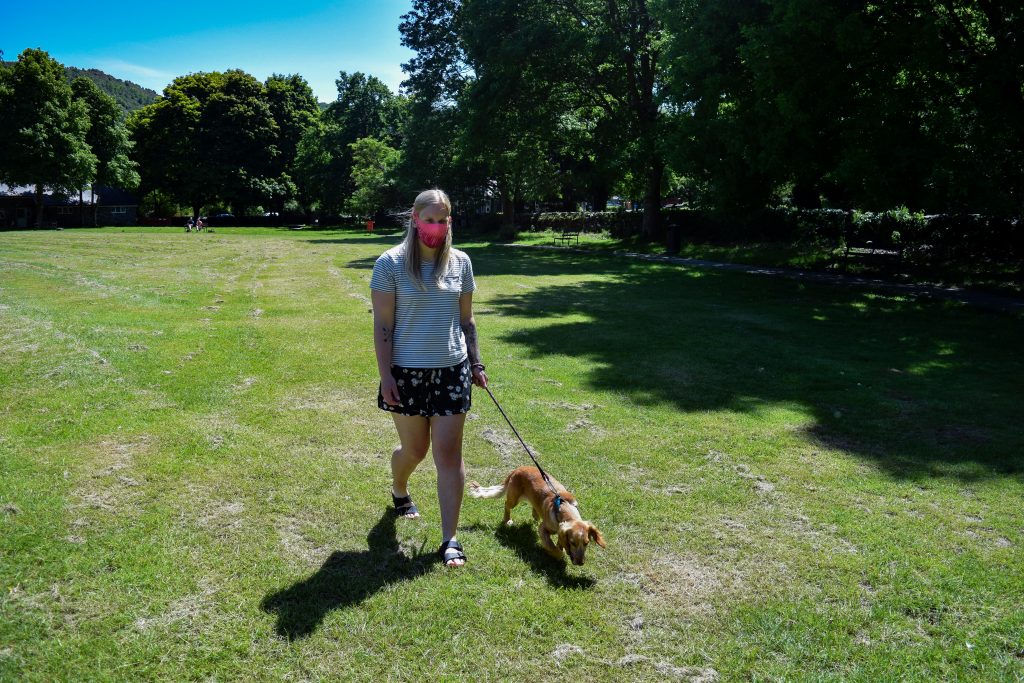 If we all wore face masks, we would have so much peace of mind. Getting used to this new normality is going to take time but honestly, wearing the BUFF® face mask has become the norm for me now. Wearing the face mask makes my life easier, I don't worry about going to the supermarket, walking my dog, bumping into friends or family. With the restrictions beginning to lift, wearing BUFF®'s Filter Mask has given back parts of my life I couldn't do. BUFF® has made an awesome mask to aid us in living our lives to the full and I honestly believe that. So, embrace the new normality, embrace face masks, and start living life to the full again.
Find out more about the BUFF® Filter Mask here. Have you got yours?