New BUFF® Merino Wool Fleece Collection: Sustainable, Kind & Cosy
Merino Wool is known around the world as a durable and warm material that stands the tests of time. For those who love the outdoors, having Merino Wool in our favourite products is a must. But it can be tainted with the process of making it. Here at BUFF®, the Merino Wool used in our products and BUFF® fleece range has come from a sustainable source, following IWTO regulations and is mulesing free. Our new BUFF® Merino Wool Fleece products are the warmest natural fabric available, fully sustainable, naturally brushed and four way stretched for extra comfort and warmth.
The Merino Wool Fleece products are the perfect addition for your winter wardrobe, whether you're heading into the hills or taking a walk on the beach. But where does Merino Wool come from and why is it such a good product to invest in? Here you'll find all the information you need about how we, at BUFF®, are using sustainable, natural and mulesing free Merino Wool to create products you can proudly add to your collection.
Where does Merino Wool Come From?
Merino Wool comes from a certain breed of sheep that has been specifically bred across 200 years to produce fine wool and adapt to the climate. Most of the Merino Wool is produced in Australia and since the 1800s, it has been Australia's main export as it is so sought after in fabric industries around the world. Merino wool although sheered from a sheep, only needs water, air, and grass to be produced! Making it a great and desirable natural fabric.
What are the benefits of Merino Wool?
Merino Wool is a natural fabric and needs no synthetic bonding, especially when naturally brushed and four-way stretched. This process of stretching and brushing makes our Merino Wool Fleece a great insulator and thermal regulator for those cold days outdoors. As well as keeping you warm, it is naturally wicking and an odour control for more active days out. It's not only great at keeping you warm and fresh but kind on your skin as well. Go all day without feeling the itch or being uncomfortable. In fact, wearing Merino Wool against your skin on those cold overnight camping trips are said to give you a better sleep!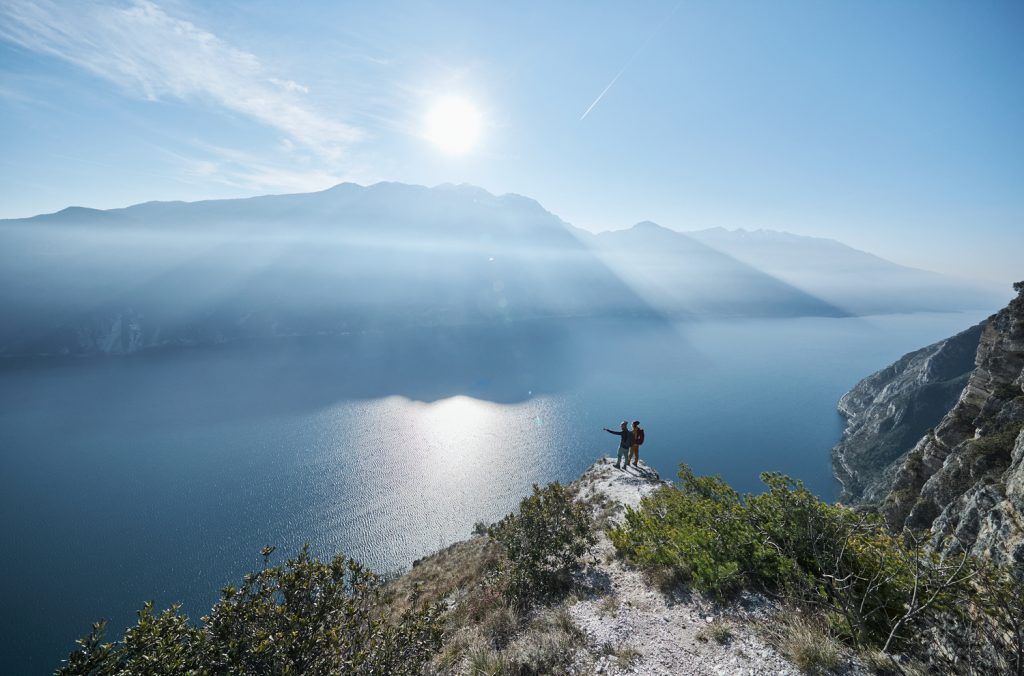 Is it Sustainable and Mulesing free?
A natural fabric as strong as Merino Wool needs no synthetic addition. By being compostable, totally natural and coming from a sustainable source, it becomes a circular product creating very little damage to the environment. Being conscious about a new product has never been easier with BUFF® Merino Wool.
However, Merino Wool has been tainted in the past by bad practice of shearing the sheep for their wool, known as mulesing. At BUFF® being kind and sustainable come hand in hand. No person or animal should have to suffer to create a product. All the Merino Wool used in our collections come from reputable, mulesing free sources that follow the IWTO 5 freedoms regulations for animals. Thus, ensuring the safety on animals, kind practices for both animals and the planet and a clear conscious when creating products for you!
Introducing BUFF®'s New Merino Wool Fleece Collection
Using the sustainable practice, with Merino wool and mulesing free, BUFF® have created a new Merino Wool fleece collection. Within the collection there is a packable cap, cosy hat and neckwarmer. It's all made from brushed natural Merino and any extra additions of drawstrings or sweatbands that come from sustainable or recycled materials. Designed with everyone's needs in mind, they pack away, are comfortable and as they are made from the warmest natural fabric around, will keep you warm on your cold weather adventures!
So, walk with pride when wearing the BUFF® Merino Wool Fleece collection, knowing your product is sustainable and kind on animals. Being conscious about products you purchase has never been easier. Wrap up warm and get outside with your BUFF® Merino Wool this season.