What are the benefits of practicing yoga outside?
Yoga has long been a sport which encourages you to check in with yourself, relax, destress and most importantly, reconnect with nature. Many of us take our matts to classes and studios, but what about taking your yoga practice outdoors? The outdoors yoga benefits are endless and to encourage you to take your matt outside, we've released the BUFF® CoolNet UV+® Tapered Headband. With silicon grips and two ways to wear, this headband is perfect when taking yoga outdoors.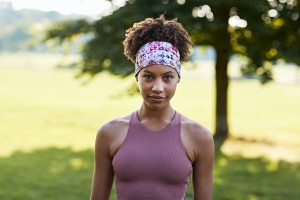 So what outdoors yoga benefits are there when you take your practice outside? There are endless benefits but below you will find some of our favourites.
Taking yoga outdoors gives you more room to breathe and move!
Taking yoga outdoors is a relief from the busy indoor classes most of us will be used to. Busy rooms and touching fingers with a stranger are not what we signed up for! So instead of racing to your evening class, pick up your matt and step outside. Soak up the evening sun and have space to breathe, literally.
Practicing yoga outdoors gives the space you need to check in with yourself. You can move your body the way you need to. Stretch wider and further than you have before. And if you wobble, or fall over, at least no one is around to see it!
Reconnect with nature
Yoga is a practice born to become more aligned and in touch with nature around us. Many of the poses in the practice are named after animals and their movements. Outdoors yoga benefits your body and mind, making you feel more in tune with yourself and the world around you.
Taking your yoga outdoors will open your mind up to what's around you. Instead of music through speakers, enjoy the simple bird song instead. Instead of a screen to watch your instructor, why not write down your flow. Spend as much time as you need on your practice and reconnect with the world around you.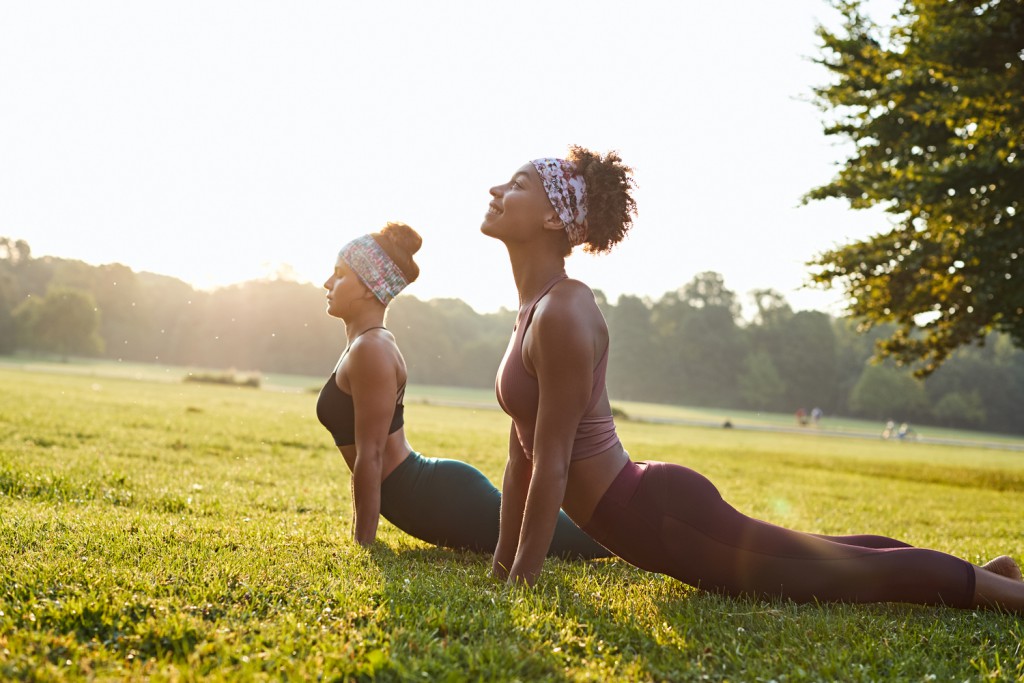 Outdoors yoga will make you more present
Being outdoors fully awakens your senses. There is nothing like a cool gust of wind, the smell of blooming flowers, the song of birds and the noise of the wind to make you present. Taking yoga outdoors is a change to your usual routine. By practicing outside, you will appreciate the beauty in the little things you normally take for granted.
Instead of reaching for that Vitamin pill, soak it up naturally
So many of us suffer in the darker months of the year, we miss the sun! Now that spring has sprung and summer is around the corner, put the pills away and soak up vitamin D naturally. Starting or ending your day with yoga outdoors means added vitamin D dose as well.
Vitamin D is essential. It is a great mood booster, keeps our bones strong and muscles healthy. So, when taking your yoga practice outside, you're not just there for good exercise. You're healing, maintaining, and improving your body with vitamin D from the sun!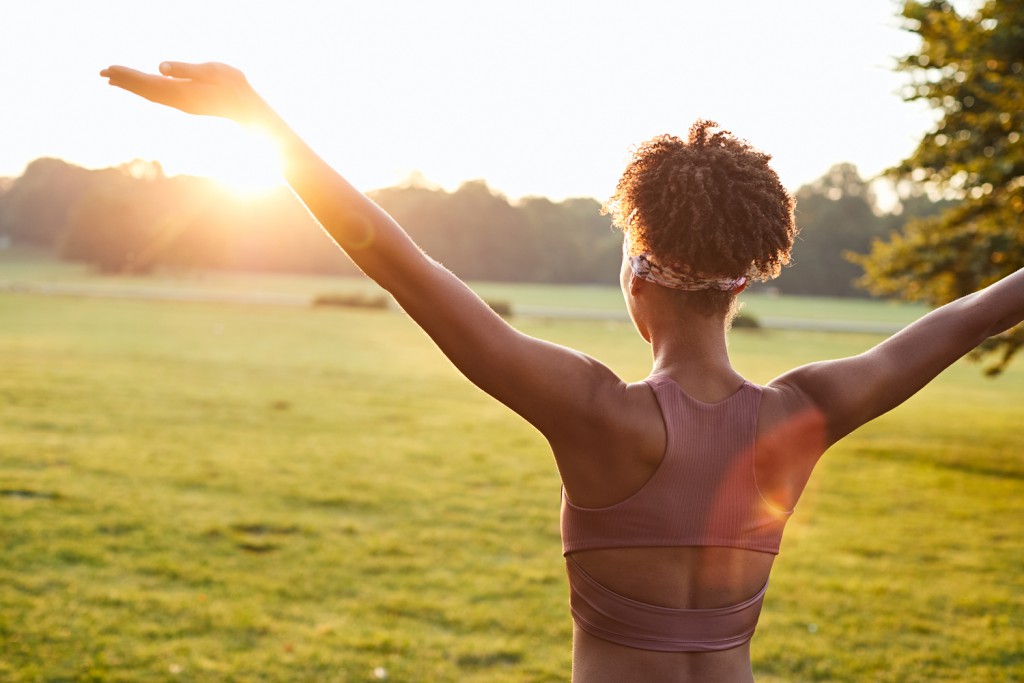 Outdoors yoga benefits your mental health.
It's not new to us that getting outside, back to nature and moving our bodies is good for our mental health. Practicing yoga outdoors combines exercise, releasing natural mood boosters (endorphins) and the natural world. These two work incredibly well together, improving your sense of self. From feeling more confident and happier to carefree and open, outdoors yoga benefits your mental health. Maybe it's simply taking 30 minutes to yourself for the day!
Yoga is such a beautiful practice and one that can be taken up any time, with minimal equipment and minimal time. Right now, more than ever, we need that time to check in with ourselves, move our bodies and enjoy the outdoors when we can. For a lot of us that means the balconies on apartments, back garden of the house or opening all the windows and practicing in a sunlight strip on the floor. When you can, take yoga outdoors, enjoy nature and soak in the benefits.